The Telegraph recently talked to Alice Temperley about her relationship with the Middletons, her perception of the fast-paced fashion industry and how she's tired of being dubbed "bohemian." The 35-year-old British designer told the newspaper that she has no plans to make money off of her emerald green gown that Pippa wore to the royal wedding reception:
"What amazed me is how far reaching that one image of Pippa leaving the party in her dress was and how many people from random places across the country or across the world knew about it." She was deluged with demands for green dresses from the very next morning. "But we'd made it specifically for her and I wasn't going to start trying to capitalise on that."
Along those lines, it seems like Temperley totally isn't a trend-chaser. She remarked:
"British women of my age group are so good at being diverse and mixing up lots of different looks. Unfortunately the younger generation now model themselves on celebrities, which is awful because all you see are highlights, tight jeans and high heels. It's all about tits and lips with them. I think that's really sad."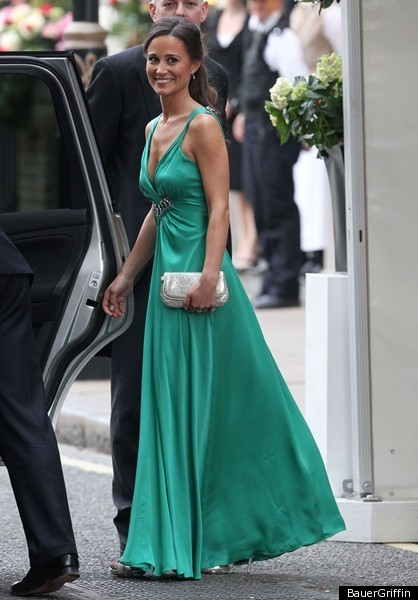 Read more at Telegraph.co.uk. (Via The Cut)
Watch this video for some background info on Alice Temperley: