Ready to head back to the Shire?
After a number of delays, Peter Jackson's prequel to the Oscar-winning "Lord of the Rings" trilogy is shooting in New Zealand, and some of the first looks at the characters in action have been made available. Thanks to Entertainment Weekly, we see Ian McKellan back as Gandalf, looking very wise and pensive. Perhaps he's getting ready to lead Bilbo Baggins, played by "Sherlock Holmes" and "The Office" star Martin Freeman, to the Lonely Mountain.
PHOTO: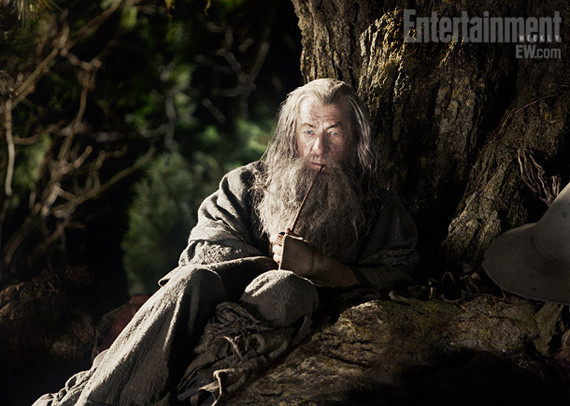 SUBSCRIBE AND FOLLOW
Get top stories and blog posts emailed to me each day. Newsletters may offer personalized content or advertisements.
Learn more