After NBC 4's Elita Loresca was caught on camera calling "The Today Show" weatherman Al Roker "a kook," she issued an apology to him live on the air this morning, reports TMZ.
Looks like there are no hard feelings between the two. Al Roker tweets: "So Elita Loresca of KNBC called me a kook during a cut in. I know Elita. She was joking. And some mornings I am kooky. No big whoop"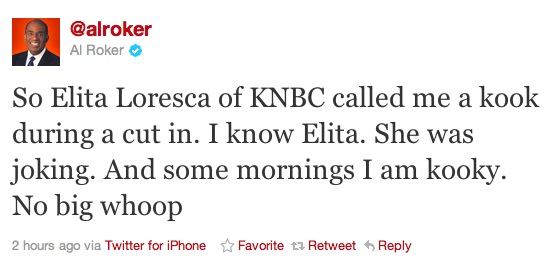 Loresca responds:

Crisis averted! All is well in the weathercasting world.