Kay Madati: Building Charter Schools While Questioning The Movement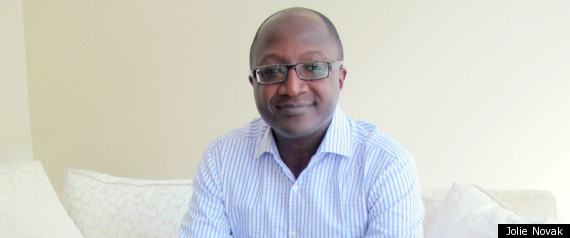 Kay Madati has doubts about the charter school movement. And he helps run a charter school.
"I'm not sure in aggregate that charter schools are even raising the bar," he says.
Madati, 39, who oversees entertainment marketing strategy for Facebook, doubles as the chairman of the Atlanta Heights Charter School, in Atlanta, which he founded.
The school just finished its first year only to have a state Supreme Court decision scrap its constitutionality under state law.
Because of issues around how the school was chartered, the court ruled that the school couldn't operate in Georgia until it was re-certified.
Big players in the education reform movement, from Michelle Rhee to Bill Gates to members of the Obama administration, have embraced charter schools with brio. That passion has fed the highly polarized debate around how well charter schools educate students in comparison to traditional public schools.
Madati, who says skepticism is what brought him to the cause of school reform in the first place, avoids taking sides in that argument -- to the extent that he can.
"This is not the be-all and end-all solution," he said. "In any one area when a charter school opens up, it only serves one segment of the population. What do you say about other segments of the area? The other 98 percent?"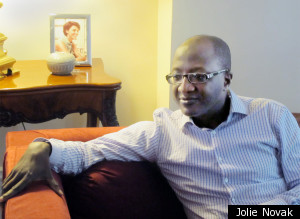 Madati was born in Norway, and grew up in Dar Es Salaam, Tanzania. His parents divorced, and he moved with his brother and mother to England when he was two. He attended a boarding school, "like many African kids in England."
"My mother worked her tail off," he said. "We were a poor, poor family. She put everything that she could toward making sure that we got a good education."
"Race determined access in England," he recalled. "College was never part of my future. I was always going to be a working-class guy. If you would have asked me about the college entry exam at age 12, I would have said, 'No.' I never aspired to it."
When Madati was 12, his mother died. An American couple his parents befriended while working in Tanzania swooped in and moved the children to Manhattan's tony Upper East Side.
"I like to joke that we are a block away from the Diff'rent Strokes house and we are the Diff'rent Strokes family: two teenage black kids who move in with a white couple and their baby," he says, sprawled on a maroon couch in that Upper East Side townhouse.
He suddenly found himself attending an elite private preparatory school, Riverdale Country School, for eighth grade. He began working on his college essay during freshman year of high school.
"For the first time in my life, I began to enjoy learning and working hard because teachers were telling me lots of things were possible," he says. "Not going to college isn't discussed. It's not an option."
"It completely changed my trajectory," he adds. "That's the first time I was innately aware that education could make a difference in someone's life."
CHARTERS FOR CHANGE?
Charter schools are publicly funded but can be privately run. Independent groups start charter schools with public-school funds, yet in return for a renewal process based on achieving goals articulated in a charter document, they have more flexibility around management and educational programs: their teachers need not be unionized, for example.
As educators try to improve performance of students at traditional public schools, charter schools are springing up as a popular, if patchy, fix.