Chinese Finance Minster Jin Renqing And Taiwanese Spy Had Affair, WikiLeaks Says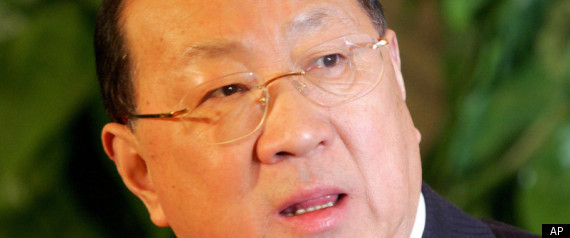 TAIPEI, Taiwan — A U.S. diplomatic cable released by the anti-secrecy website WikiLeaks says former Chinese Finance Minster Jin Renqing was fired in 2007 for having a sexual relationship with a suspected Taiwanese spy.
The reported affair occurred during the administration of Taiwanese President Chen Shui-bian, when bilateral tensions were high because of Beijing's anger over Chen's pro-independence policies.
The cable from the U.S. consulate general in Shanghai was dated Sept. 20, 2007. It described the unidentified woman as a promiscuous socialite and said Chinese investigators believed she was a Taiwanese spy.
Taiwan's intelligence agency declined to comment Monday.
Taiwan and China split amid civil war in 1949. Beijing continues to claim Taiwan as its own.
Copyright 2014 The Local Paper. All rights reserved. This material may not be published, broadcast, rewritten or redistributed.