Inside Rick Santorum-Linked Universal Health Services Facility: Herpes, Porn and Drug Dealing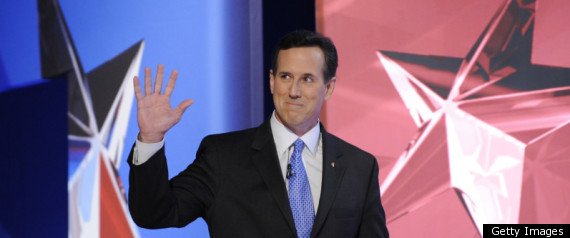 WASHINGTON -- T. entered The Pines Residential Treatment Center, located in Portsmouth, Va., needing help for his emotional disorders, gender identity issues and violent outbursts. This month, after a year and a half there, the eighth-grader left the facility with herpes.
Heather Pinon, T.'s sister, believes he got the sexually transmitted disease after having sex with other boys in his restricted unit. There might be at least one other culprit. Both Pinon and the boy's adoptive mother, Lorraine Honeycutt, believe that he also carried on a sexual relationship with a Pines employee. Pinon says she knows of letters that hint at such an affair.
"The information was given to the therapist," Pinon said. "The therapist destroyed the letters. When we asked my brother about it, he confirmed that he did write the letters and that he had a special relationship with that staff member."
The staff member, they said, was assigned to T. to prevent him from having sex with other kids.
The disease was just another complication in a life that had many; T. called this latest his "herpes thing." But it still devastated the boy who wasn't yet old enough for algebra. "I felt extra scared," he told The Huffington Post in a recent interview. "I wanted to cry and that's all I did for two days is cry when they did tell me that."
For The Pines, T.'s diagnosis was just part of another day. The Pines is the biggest for-profit residential treatment center in Virginia. During the past three years, it has also kicked up more abuse and neglect allegations than any other facility there, state records show, earning an unprecedented level of scrutiny from investigators with the state's licensing office and Office of Human Rights. The facility, which covers three campuses that span the tidewater region -- Brighton, Kempsville and Crawford -- has routinely faced state orders to correct itself, according to licensing records.
The Pines may be exceptional in terms of racking up state violations, but it also boasts a singular distinction: The board of the center's parent company, Universal Health Services, which bought The Pines in November, included former Sen. Rick Santorum (R-Pa.).
Santorum, who recently launched a presidential bid, resigned from the UHS board on June 15, a week after the publication of a Huffington Post report on UHS facilities during his tenure. The former senator had served on the UHS board since 2007, a period which saw the company twice sued by the Department of Justice.
Santorum's presidential campaign did not return calls seeking comment.
The health care chain has faced accusations of Medicaid fraud and employee grievances over pay. At one facility, a teen died while being restrained by staff. The death was ruled a homicide.
* * * * *
The Pines had long teetered on the brink of a shutdown, but the UHS takeover of the facility appears to have erased what standards had been put in place. A short time after the facility fell under UHS control in mid-November, it earned serious punitive sanctions. Two months into the company's tenure, a sense of lawlessness pervaded the facility, according to a review of documents obtained by The Huffington Post through a public records request.
North Carolina, which had sent more than 100 kids to The Pines, stopped doing so this past spring, when that state's Division of Medical Assistance, along with other agencies, found widespread and systemic breakdowns in how the facility treated its children, according to the documents. In mid-April, the state concluded that it had to pull all 140 or so of its children -- including T. -- out of The Pines, according to email records.
Virginia has since barred new admissions and slapped the facility with a provisional license. According to the documents, Virginia inspectors found that Pines staff had been caught watching a pornographic DVD with residents, that one resident admitted to selling drugs and buying drugs from a Pines employee and that records concerning the care of one resident had been "fabricated."
In a statement released to The Huffington Post, Universal Health Services defended its practices: "The Pines management team is continually reviewing clinical programming, procedures and staff training to enhance the provision of safe, effective, and patient-centered treatment," the company statement reads. "The Pines is actively addressing any and all concerns relating to the treatment of our residents."
UHS would neither confirm nor deny whether T. contracted herpes at The Pines. The company stated that it had investigated whether an employee had carried on an affair with a teen and ruled evidence of such a relationship "unsubstantiated." T., for his part, denied the tryst in his interview with The Huffington Post, admitting only to having feelings for a staff member. Pinon, his sister, says the family was never interviewed nor notified as part of any UHS inquiry into the matter. "The only evidence of the affair was destroyed by their staff member," she said, referring to T.'s writings to the staffer.
[HuffPost readers: If you've ever worked for UHS or have been a resident or patient at a UHS facility, we want to hear from you. Tell us your stories by emailing jason.cherkis@huffingtonpost.com. Please include your phone number if you're willing to do an interview.]
Subscribe to the HuffPost Hill newsletter!