JFK Turtles Hit The Runway, Cause Flight Delays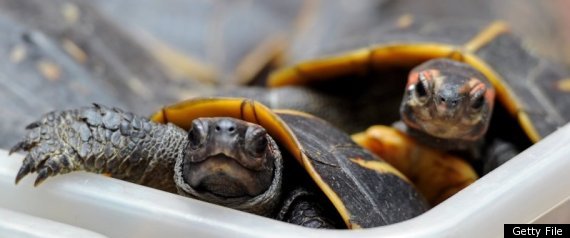 AOL Travel News:
Turtles invaded the runway at JFK on Wednesday morning, delaying flights.
JetBlue airlines tweeted at around 9:30am that there were flight delays as the runway was being cleared of turtles, saying: "JFK is experiencing delays as the airport clears turtles off the runway. #cantmakethisup (Check flight status at jetblue.com.)."
Read the whole story: AOL Travel News