The Conan O'Brien street saga continues!
The late night talk show host has twice asked for Raymer Street, a less than pristine road in Van Nuys, to be renamed after him. He's offered to beautify the area, and Mayor Antonio Villaraigosa seems to be considering the offer. There's a caveat, though -- the Mayor tweeted that Conan would have to do volunteer work before he'd consider making the change.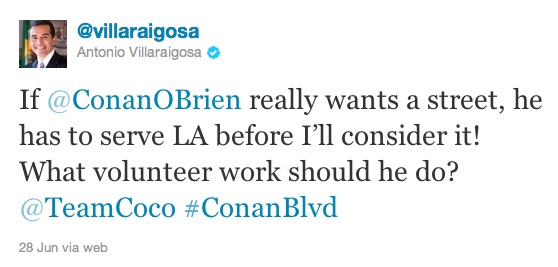 Van Nuys councilman Paul Krekorian is already on board.
Watch the video that started it all.