Women's Wear Daily caught up with Victoria Beckham, who hasn't slowed down despite the fact that she's due to give birth any day now. In fact, the designer just launched Victoria by Victoria Beckham, a dress collection set to hit shelves for spring 2012. Priced from $550 to $900, Becks drew her inspiration from the cartoon character Emily the Strange, calling them "the kind of dresses I've been searching for."
Speaking of, it seems that Victoria has already stocked up on dresses of the tinier variety for her daughter. She told the fashion newspaper that her soon-to-be-born child already has a full closet, "but not in an obnoxious way at all. I love the French clothes for little girls. I like little girls to look like little girls."
And what of the rumors that she'll be stripping down for Vogue in all of her big-bellied glory?
"Nope. Sadly not," before elaborating. "I'm not really one of these people that likes to go out and pose and flaunt being pregnant. Not like there's anything wrong in that. I'm so proud to be pregnant and I feel so blessed and so happy, I really do. But I'm just not that kind of person. So, no, I won't be taking my clothes off. I don't think anyone needs to see that, other than my husband. Absolutely not."
Take a look at one of the Victoria by Victoria Beckham offerings below. And to read the rest, head over to WWD.com.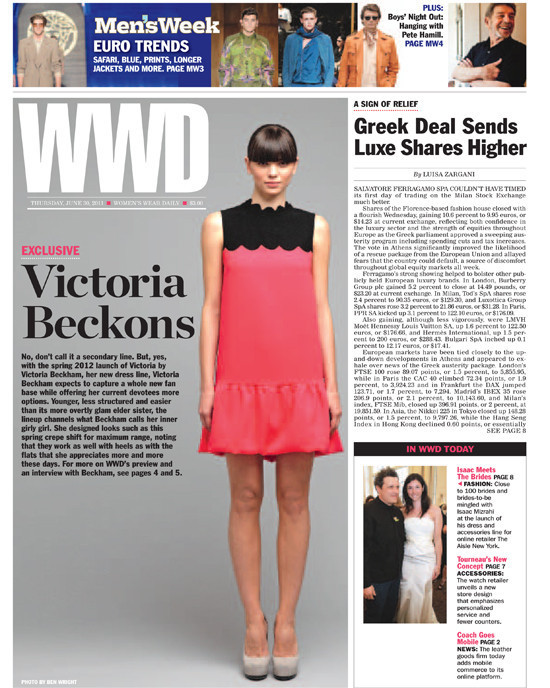 Emily the Strange: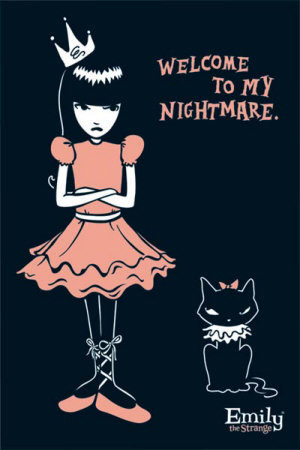 Watch for more Victoria Beckham pregnancy news:
SUBSCRIBE TO & FOLLOW LIFESTYLE
We're basically your best friend… with better taste. Learn more