Here's a winning equation: Florence + The Machine + Harry Potter.
Obviously, that equals awesome.
The Grammy-nominated and BRIT Award-winning band swooped in to the Wizarding World of Harry Potter on Thursday before their performance at Hard Rock Live Orlando, settling in for a pint of the park's very famous butterbeer.
Of course, given their English roots, perhaps they were just seeking out some comforts of home. After all, there's always been that ethereal, magical quality to Florence Welch.
PHOTO: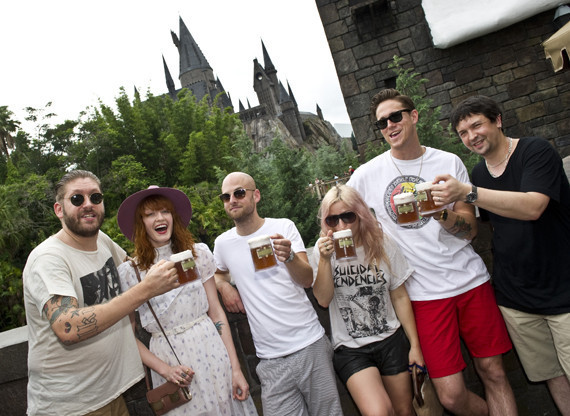 FOLLOW HUFFPOST