Raumlabor Turns Junk Into Art In 'The Big Crunch'
From Inhabitat:
No, the pile of chairs, tables, doors and goodness knows what else that you see before you isn't the result of a storm or a tornado. Believe it or not, it's a man-made building called "The Big Crunch." Raumlabor constructed the inhabitable artpiece out of discarded household materials like windows, furniture and the like, resulting in a heap-like structure that appears to defy gravity.
All photos and captions courtesy of Inhabitat.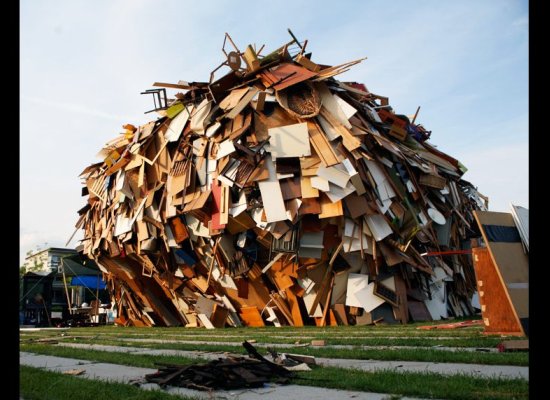 Total comments:
13
|
Post a Comment