Larissa Riquelme Promises To Pose Nude If Paraguay Wins Copa America (PHOTOS)
Larissa Riquelme strikes again!
The stunning lingerie model, who promised to run naked through the streets if Paraguay won the 2010 World Cup, made another similar promise over the weekend.
"If Paraguay win the Copa America then I shall pose nude on the pitch," she said just before her team took on Ecuador on Sunday.
Even though Paraguay lost to Spain in the quarterfinals of last year's World Cup, Riquelme decided to run naked anyway, saying that her nude run "will be a present to all of the players, and for all the people in Paraguay to enjoy."
The famous Paraguay fan made headlines in March when she joined in the carnival celebrations in Sao Paulo, Brazil.
Scroll down to check out some photos of Riquelme.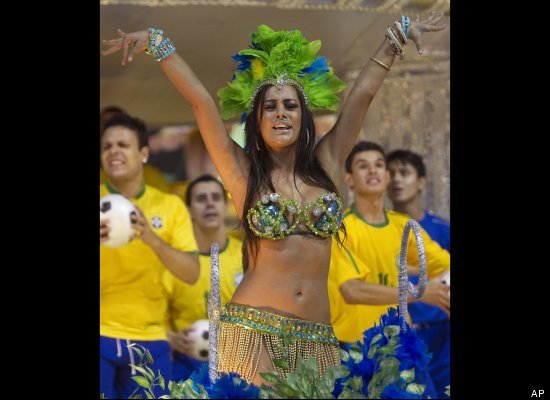 Total comments:
71
|
Post a Comment
Don't Care
Streak Please!