A good advertiser understands the core values of its target demographic and someone at Washington Sports Club knows what politicians care about most.
Hopefully other politicians have learned something from the incident -- if you're going to send inappropriate photos, you might as well look the best you can in the them.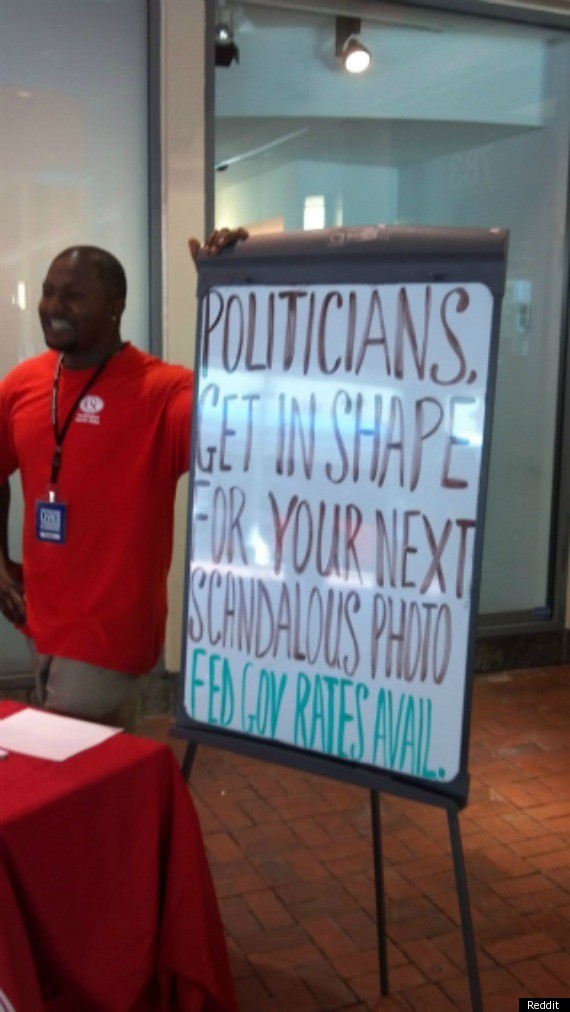 SUBSCRIBE AND FOLLOW
Get top stories and blog posts emailed to me each day. Newsletters may offer personalized content or advertisements.
Learn more