'Winnie The Pooh' Premiere: Craig Ferguson Whispers To Pooh Caption Contest
Who invited this guy to the 100 Acre Woods?
"Winnie The Pooh," Disney's new feature film bid to renew its beloved A.A. Milne-adapted franchise, premiered in Los Angeles on Sunday, with a small cadre of celebrities on hand to fete Winnie, Piglet, Tigger and friends. That created a lot of nice photo opportunities, but also led to this curious moment caught on camera.
While Zooey Deschanel sweetly enjoyed the company of the stuffed stars, late night host Craig Ferguson seemed to be either very sweet and friendly... or just plain creepy. What, exactly, he whispered to Winnie we can't quite be sure -- though the silly old bear looks quite surprised -- and so we're asking you: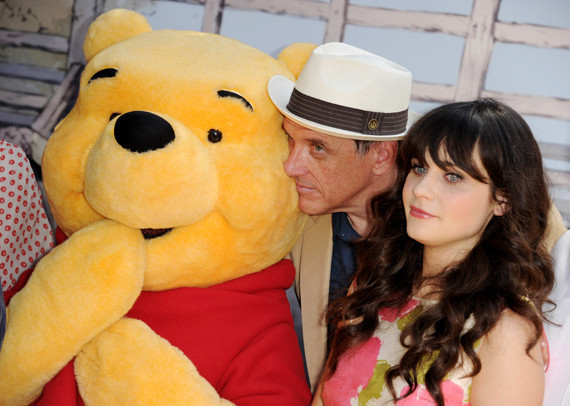 In the comments, submit your best caption for the photo above. Just keep in mind how things worked out: