The supermodel also revealed that she isn't entirely at ease with being photographed during her leisure time. She said to the newspaper:
"It's really intimidating to go on the beach in a bikini. If someone is painting neon circles around parts of your body, like those pathetic tabloid magazines, it makes me so angry. I can't believe that humans have sunk to this level; it's so ingrained, people are brainwashed with it."
"Magazines say we need to do all these crazy things in order to look better on the beach. The truth is, work out a bit and get firmer. Get a bathing suit you feel comfortable in. Try to eat a little less of the stuff you know will make you look less firm and don't start two days before you go."
Obviously, when you're doing nude, there are moments of feeling slightly intimidated or self-conscious about it. But again, I've done this for 20 years. If I thought too much about it, I probably would not be working.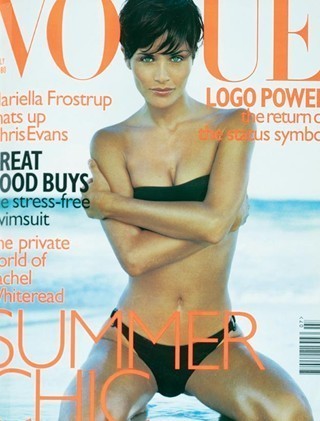 FOLLOW HUFFPOST