Mayor Bloomberg: 70 Electric Vehicles Added To City Fleet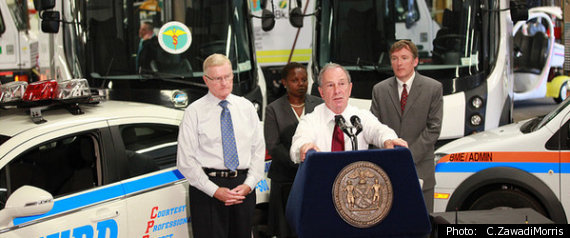 It's Electric! :
In a move towards a greener New York City, Mayor Bloomberg announced Tuesday the addition of 70 new electric vehicles to its transportation services fleet.
City agencies that will receive the new vehicles include the Department of Corrections, the Department of Environmental Protection, the Department of Parks and Recreation, the Department of Sanitation, the New York City Fire Department and the New York City Police Department, among others.
Read the whole story: It's Electric!