A portrait of the Duchess of Cambridge's sister Pippa during the royal wedding was recreated using 15,000 crumpets and more than 100 jars of jam and Marmite, the Daily Mail reports.
Artist Laura Hadland, along with more than a dozen helpers, spent 24 hours putting together the 42-by-66-foot delicious, delicious mosaic.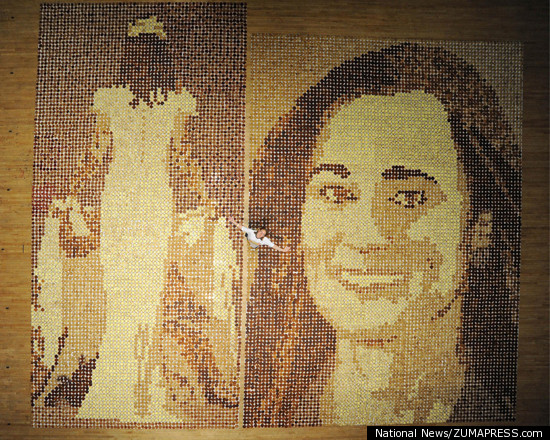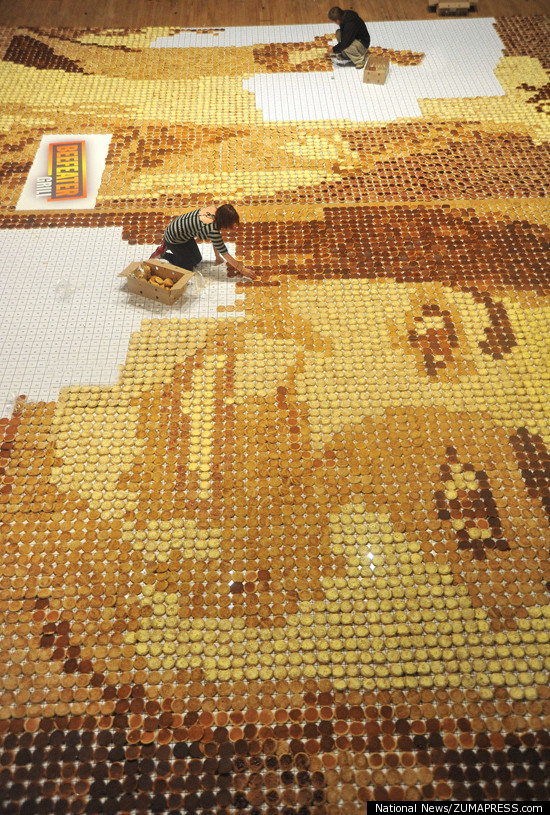 SUBSCRIBE AND FOLLOW
Get top stories and blog posts emailed to me each day. Newsletters may offer personalized content or advertisements.
Learn more