Rupert Murdoch has taken to newspapers to publicly apologize for phone hacking at the now-shuttered News of the World. News Corp is running a print ad signed by Murdoch that reads: "The News of the World was in the business of holding others to account. It failed when it came to itself."
PHOTO: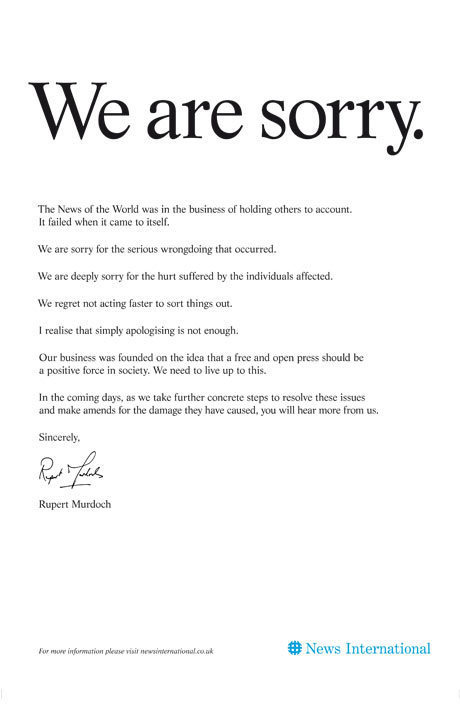 SUBSCRIBE AND FOLLOW
Get top stories and blog posts emailed to me each day. Newsletters may offer personalized content or advertisements.
Learn more