How To Be The Perfect House Guest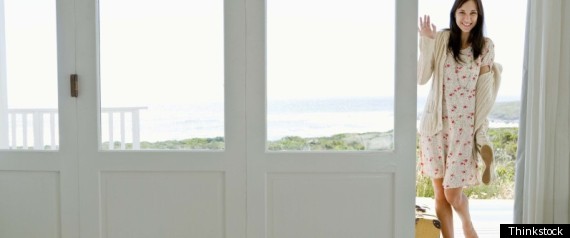 SaavySugar:
At the beach, in the mountains or in the big city, being invited to a friend's place not only lets us catch up with loved ones but also lets us save on hotels.
Of course, the flip side is that there's a totally different set of expectations (read: you can't throw your towels on the floor). If you're not a master of house guest etiquette, you might come off as ungrateful and inadvertently ruin your chances of visiting again next year.
We don't want you to break a long tradition of shacking up at your aunt's cute beach house every summer, so we've put together a guide to being the perfect house guest.
Be Clear About How Long You Will Stay
Make sure you lock down your visiting dates far in advance with your hosts . . . at their invitation. Don't ever be vague or hope to stretch out your visit after you arrive. If your BFF says she'll be busy after Labor Day, book your return ticket to leave a full day before so she has some time to herself.
No Surprises, Please
Never show up unannounced — or, even worse, with a puppy, child, significant other or friend (even if it's a mutual friend), unless you've cleared it with your host beforehand. You may call it spontaneous and fun . . . your cousin and her husband may call it inconvenient.
Read the whole story: SaavySugar