A few months ago, news broke that Lily Collin was cast as the fairest of them all in The 'Brother's Grimm: Snow White.'
Relativity just released its first photo of Collins as Snow White. And it's not what we were expecting. The fluorescent blue sky and deeply ornate dress has already taken fresh twist on the storybook classic. While at one point "The Lovely Bones" and "Hanna" star Saoirse Ronan was rumored to be in talks, but Collins, who will next be seen in the Taylor Lautner-led thriller, "Abduction," more than looks the part.
PHOTO: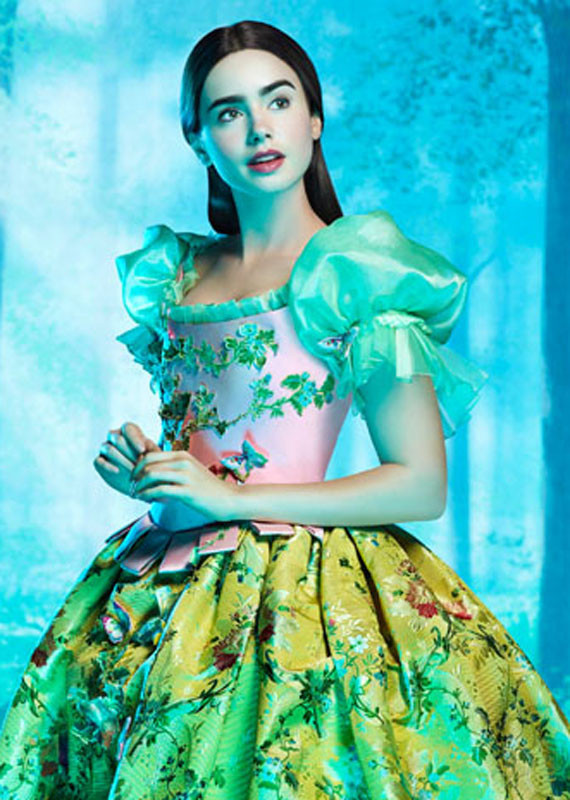 SUBSCRIBE AND FOLLOW
Get top stories and blog posts emailed to me each day. Newsletters may offer personalized content or advertisements.
Learn more