John Cusack's 'The Raven' Gets A Blood-Splattered Poster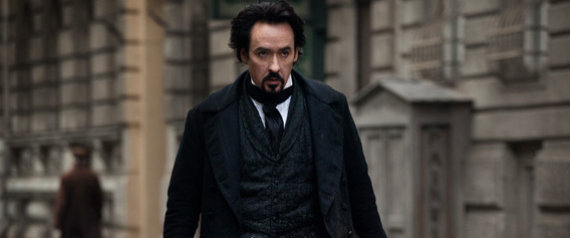 Portraying a literary giant is tough but it's even tougher when that literary giant is also the main character in macabre thriller.
It seems for the Edgar Allen Poe based 'The Raven,' they're up to the challenge. The film fictionalizes Poe's last days which, according to some, he spent following a serial killer inspired by his work. Director James McTeigue has already wet our appetite with stills of John Cusack doing an eerily spot-on Poe.
The newly released film poster is in equal parts awesome and chilling. Poe, doubtlessly, would approve.
PHOTO: