Anti-War Protests Against Iraq, Afghanistan Ignored By The Media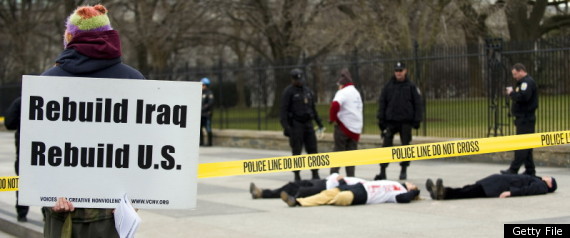 Nieman Watchdog:
The national news media almost totally ignore homefront protests of the Afghanistan war, killer drones, torture, and more, regardless of their newsworthiness. By its lack of coverage, isn't the press thus helping perpetuate an endless war?
Read the whole story: Nieman Watchdog
Subscribe to the HuffPost Hill newsletter!