If there's anything that both Daphne Guinness and Amanda Harlech love, it is dressing up.
So for its "Transformation Issue," V picked these two couture-swathed socialites to dress up as each other, each mimicking the other's dramatic signature look and mannerisms.
Karl Lagerfeld took the snaps and Derek Blasberg asked the questions, getting these eccentric fashion plates to wax philosophic about the transformative power of fashion, their relationships to clothes and what it was like to play each other.
On developing one's style:

DG: When I was a child, I was always very shy and tried to meld into the background. The problem was that later in life it started to have the opposite effect -- I thought I was in deep disguise, but in fact I was sticking out like a sore thumb.

On dressing up as each other:

AH: When I walked out on set with my blonde hairpieces, Karl burst out laughing and said I looked like a hausfrau. I won't be doing it again, but secretly I did love the allure of Daphne's blondeness. It was like playing the princess role instead of always being the witch.
DG: I trust Karl implicitly, but I wasn't entirely excited about becoming a brunette. Yet, the end result was something magical: I was very surprised, and I wasn't expecting Karl to take as many pictures as he did. I sort of channeled Amanda at the end, and she was channeling me, and it was extraordinary. Let's be honest: it could have gone horribly wrong, but it was a stroke of genius on Karl's part.

On their personal style today:

AH: Black, light as a feather, romantic with a nervy edge, 18th-century widow.
DG: A work in progress.
To see the rest of the interview and more stunning photos, head to Vmagazine.com.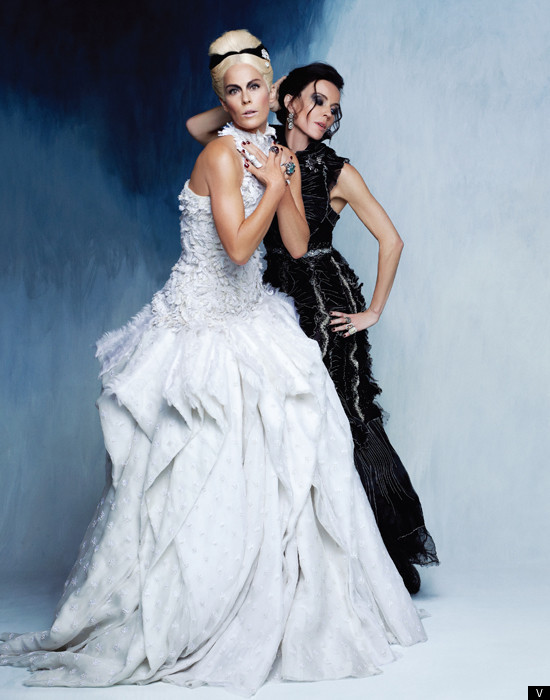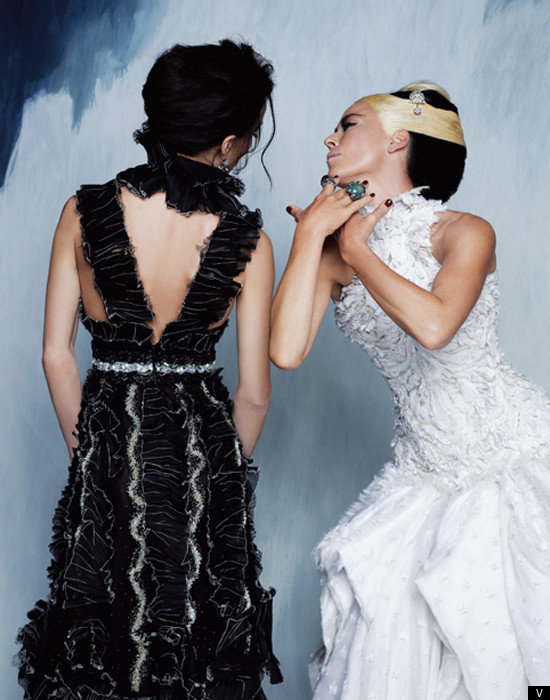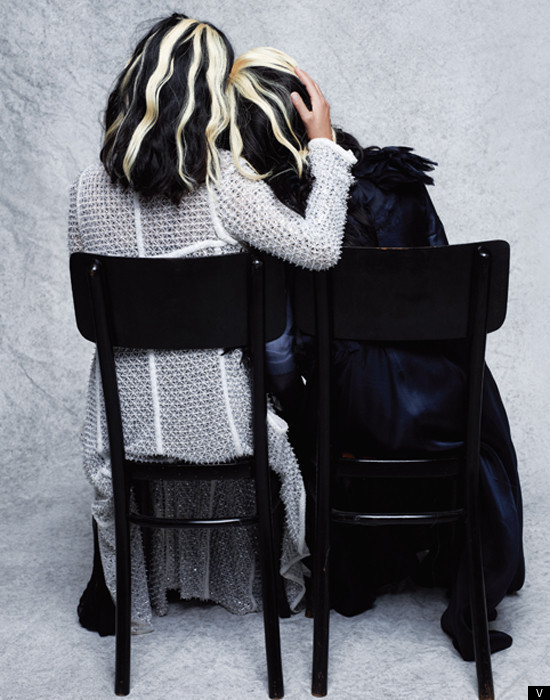 SUBSCRIBE TO & FOLLOW LIFESTYLE
We're basically your best friend… with better taste. Learn more