Eddie Cibrian And Brandi Glanville: Hotter Bodies Post-Divorce?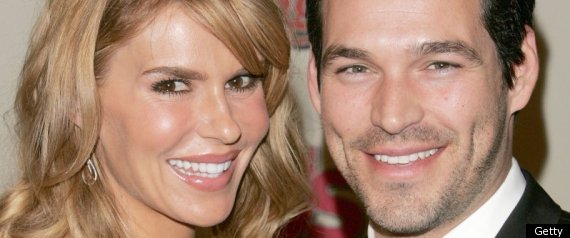 Is it possible to look better post-divorce?
Eddie Cibrian, who stars in the upcoming NBC series "The Playboy Club" split up with his wife of eight years, Brandi Glanville, after cheating on her with singer and actress LeAnn Rimes (Rimes and Cibrian wed earlier this year). Remarriage has apparently been good to Cibrian's physique: In the latest campaign for Charisma bath and bedding products, which will appear in magazines in October, Cibrian is pictured showing off his rock-hard abs.
Evidently, the same is true for Glanville, who recently joined the cast of the "Real Housewives Of Beverly Hills":: she was recently snapped in a tiny pink bikini that showed off her toned body.
So, who do you think is hotter? Watch the video below to find out more.