After a weekend full of royal engagements, the Duchess of Cambridge returned to her regularly-scheduled life in North Wales, swinging by her local Tesco to pick up some foodstuffs (are those Frosted Flakes we spy?).
This is the second time (post-marriage, of course) that she's been spotted pushing her own cart. Yeah, that's right.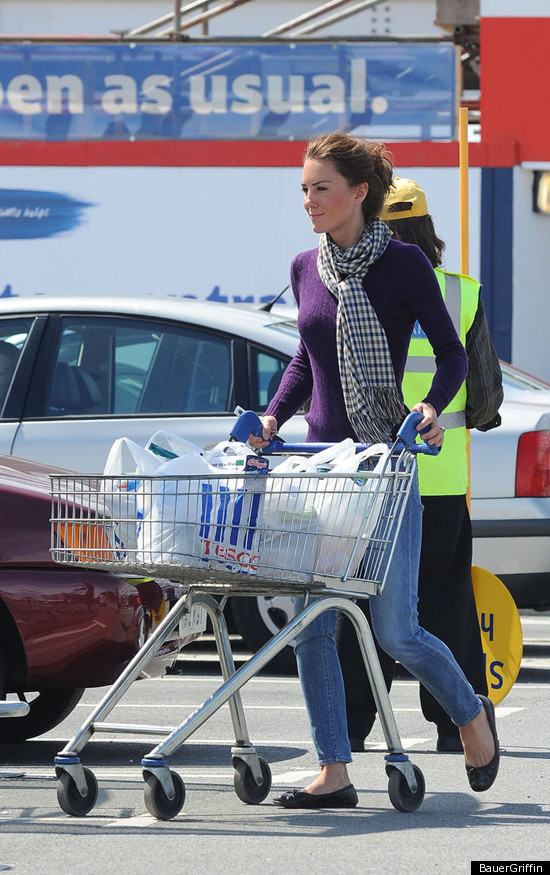 SUBSCRIBE AND FOLLOW
Get top stories and blog posts emailed to me each day. Newsletters may offer personalized content or advertisements.
Learn more