After a weekend full of royal engagements, the Duchess of Cambridge returned to her regularly-scheduled life in North Wales, swinging by her local Tesco to pick up some foodstuffs (are those Frosted Flakes we spy?).
BauerGriffin snapped a slew of pictures of the dressed-down Catherine, who donned a purple sweater, jeans, flats and a scarf for her supermarket adventure.
This is the second time (post-marriage, of course) that she's been spotted pushing her own cart. Yeah, that's right.
Take a look below and head over to BauerGriffinOnline.com for the entire gallery.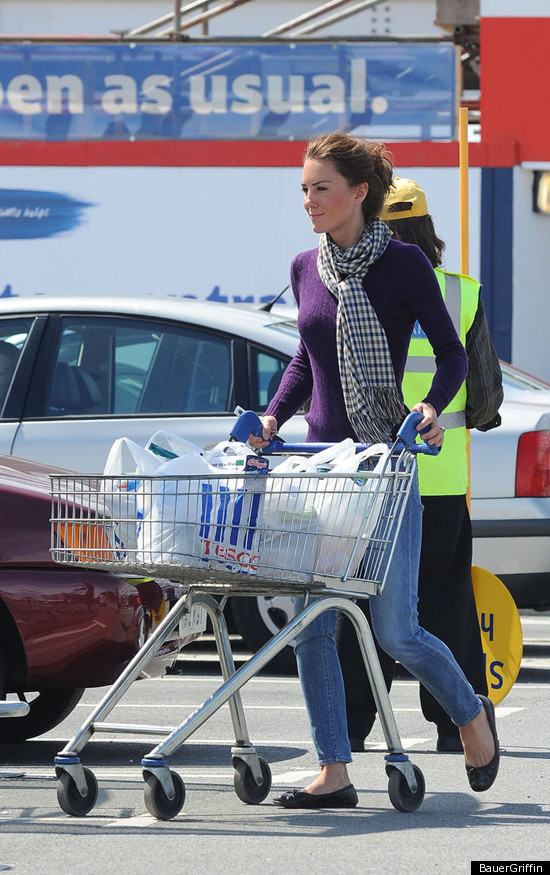 FOLLOW HUFFPOST