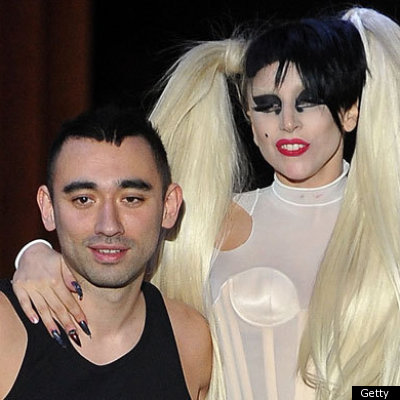 It's hard to imagine that anyone in Lady Gaga's inner circle could steal come of her thunder, but that's just what designer, stylist and creative director Nicola Formichetti has been doing as of late. Last month's soundbites about his wariness of working with fat people and how old people "should just go away" may not be Gaga-esque, but he does have a talent and business savvy that always manages to carry him through.
In a recent interview, he shared some exciting news that's sure to bring his approval rating up a few notches - with the opening of his previously announced pop-up shop called Nicola's during New York Fashion Week, Formichetti told MilkMade.com that he'll be giving the public a sneak peek of his brand new label.
With an incredible eye for that contemporary edge every it-girl craves, there's no doubt that his debut collection will be as directional as it is controversial. Because let's face it, it's the bad boy's we can never really stay away from. If it's good enough for Gaga, it'll definitely be good enough for us.