It's a Good Wife gone bad.
Golden Globe-winner Julianna Margulies poses in lingerie for the poster for the third season of "The Good Wife," a surprisingly scantily-clad image for a CBS show about a law firm. Then again, the second season ended with her character, Alicia, shacking up with partner Will in a hotel suite following their big mistrial victory.
Speaking about the new romantic spark, co-creator Robert King told The Hollywood Reporter, "The show is always about what happens next. So the first episode [of the third season] is the next day. How do you deal with what happens in the second season finale?"
"If you look this year at the pilots that they picked up, I would say more than not, women are the leads in network television, and I think we were the catalysts for that," she said. "And that makes me so happy."
The show has a new time slot, Sundays at 9pm.
PHOTO: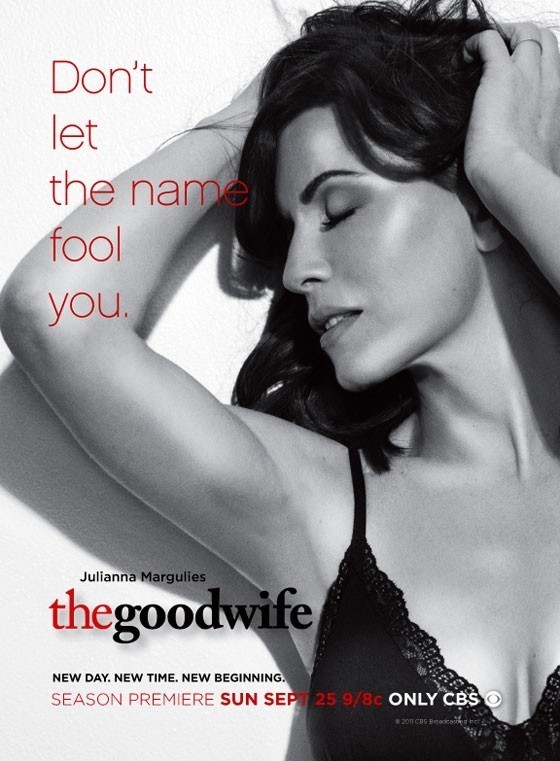 FOLLOW HUFFPOST