Family vacations in Minnesota can be rewarding experiences or absolute disasters -- it all depends on pretrip homework. To make planning easier, we've done all the preparation. As part of a Huffington Post Travel series on traveling with children, here are recommended attractions for those planning Minnesota family vacations.
Minnesota Centennial Showboat
The
Minnesota Centennial Showboat
is Minnesota's spectacular travel destination. Located in Harriet Island Regional Park, guests can enjoy dinner and a theater production in this Victorian-era decorated showboat. Operated by the University of Minnesota, the showboat offers visitors great theater and spectacular food for an affordable price. Members of the college's acting troupe the Showboat Players perform productions, like "Sweeney Todd," where audience members are encouraged to cheer on the hero and heckle the villain. The live theater is enhanced by the spectacular views of the Mississippi River.
Address: Harriet Island, St. Paul, MN 55101
Phone: 651-227-1100
Hours: Year-round Tuesday through Thursday at 8 p.m.; Tuesday, Thursday and Saturday, matinee at 2:30 p.m.; Friday and Saturday at 8 p.m.
Price: Matinee, $23; Tuesday through Thursday evening, $24; Friday and Saturday, $25
Edgewater Resort & Water Park
Edgewater Resort and Water Park
is an indoor tropical paradise in northern Minnesota. Whether visitors enjoy the high-speed adventures of water slides, or just relaxing on a lazy river, the park has something for everyone. It offers a fast-spinning vortex where visitors can try to stand up to gravity or spin around in the wet and wild fun. There is a 235-room resort on the property that overlooks Lake Superior and poolside tropical dining is also available.
Address: 2400 London Road, Duluth, MN 55812
Phone: 800-777-7925
Hours: Summer Hours: 8 a.m. to 10 p.m. daily September through May: Sunday 8 a.m. to 10 p.m. Monday through Thursday 8 a.m. to noon; 4 p.m. to 9 p.m. Friday 8 a.m. to 10 p.m. Saturday 8 a.m. to 10 p.m.
Price: Adults, $20; children, $15
Minnesota Children's Museum
The Minnesota Children's Museum
encourages children to use their imagination in an interactive learning environment. Children are encouraged to discover new topics through hands-on exploration. Rotating and visiting exhibits join the permanent ones so children can be immersed in imagination while learning about the Earth and conservation. Children can also experience the natural habitats of the hundreds of diverse species that call Minnesota home, or discover their inner Picasso on the Rooftop Art Park.
Address: 10 W. Seventh Street, St. Paul, MN 55102
Phone: 651-225-6000
Hours: Year-round: Monday through Thursday, 9 a.m. to 4 p.m.; Friday and Saturday, 9 a.m. to 8 p.m.; Sunday, 9 a.m. to 5 p.m. Closed Easter, July 4, Thanksgiving, Christmas Eve and Christmas Day. *Closed Mondays after Labor Day until Memorial Day, except on school release days.
Price: General admission, $8.95
Agassiz National Wildlife Refuge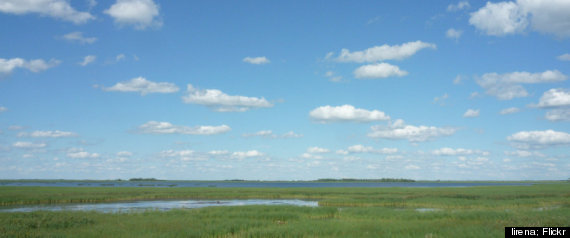 Agassiz National Wildlife Refuge
is a 61,500-acre nature refuge that hosts hundreds of species of wildlife, including a pair of trumpeter swans. This particular park has a herd of moose that live on the refuge year-round. The park provides natural habitats for resident and migratory wildlife. The various species that visitors can view while at the refuge include 49 types of mammals, while hiking trails are also available for exploration of the area.
Address: 22996 290th St. NE, Middle River, MN 56737
Phone: 218-449-4115
Hours: Year-round, dusk to dawn
Price: Free
Science Museum Of Minnesota
The Science Museum of Minnesota
features hands-on exhibits that educate attendees on a variety of subjects, including dinosaurs, King Tut and the mighty Mississippi River. The museum caters to all age groups and even hosts a "21 and older" event every month called
Social Science
, where adults can enjoy the exhibits with a drink in hand.
Address: 120 Kellogg Blvd., West Saint Paul, MN 55102
Phone: 651-221-9444
Hours: Year-round: Monday through Friday, 8 a.m. to 5 p.m.; Saturday, 8 a.m. to 6 p.m.; Sunday, 10 a.m. to 3 p.m.
Price: Adults, $24; seniors (60+), $20; children 4-12, $20; children under four, free
The Bakken Museum
The Bakken Museum
is a hands-on electrifying experience for all visitors interesting in learning about the history of electricity and magnetism. Ranging from exhibits about the founder, Earl Bakken, and his medical accomplishment of making the first battery-powered cardiac pacemaker to Ben Franklin's famous kite flight, each display focuses on learning through interaction with each hair-raising experience. Probably the most shocking is the Frankenstein exhibit, which dramatizes a pinacle moment in Mary Shelley's classic novel.
Address: 3537 Zenith Ave., South Minneapolis, MN 55416-4623
Phone: 612-926-3878
Hours: Tuesday through Wednesday, Friday and Saturday, 10 a.m. to 5 p.m.; Thursday, 10 a.m. to 8 p.m.; closed Sunday, Monday and major Holidays
Price: Adults, $7; students and seniors, $5; children under four, free
Lake Harriet
Lake Harriet's 334 acres of water and 67 acres of land are open to visitors year-round. A swimming dock, hiking trails and nightly concerts in the summer are great examples of how people can utilize the environment. Almost three miles of biking paths and 2.75 miles of walking paths join the fully functional picnic areas, where visitors can lunch after having fished on one of the park's two piers.
Address: 4135 W. Lake Harriet Parkway, Minneapolis, MN 55419
Phone: 612-230-6400
Hours: Open 24 hours, 365 days a year
Price: Free
What's your family's favorite Minnesota travel destination?
Check out more FAMILY VACATION GUIDES.