Not that the the wildly popular Discovery Channel series lacks excitement, but nothing says 'I'm enjoying Shark Week' like getting splashed for the show. Game rules include drinking one sip when an Australian narrates a segment and finishing your entire drink in honor of anyone who perishes by the jaws of a shark.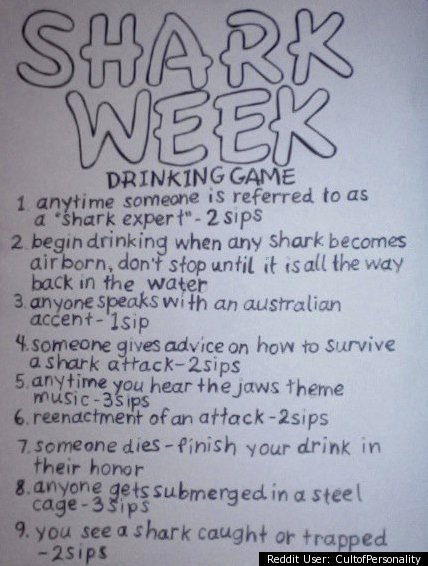 SUBSCRIBE AND FOLLOW
Get top stories and blog posts emailed to me each day. Newsletters may offer personalized content or advertisements.
Learn more