By: Karla Hirkaler for EVE PEARL
Looking for a way to dull down that summer shine? Makeup professional Eve Pearl shows us how to maintain a matte look on even the hottest day.
(To watch the full makeover - How to Get the Kim Kardashian Look - please click here.)
All products used are EVE PEARL Makeup with Skincare for Every Complexion. For more information, please visit our website at www.EvePearl.com.
PRODUCTS USED: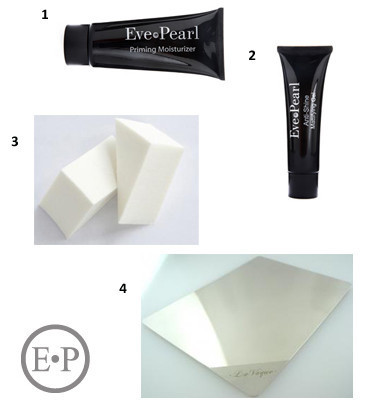 1. Priming Moisturizer with Astaxanthin
2. Anti-Shine Mattifying Gel - B (Tan/Dark)
3. Professional Non-Latex Makeup Sponges
4. Pro Small Metal Palette