Kris Jenner Admits She Pressures Her Daughters To Have Kids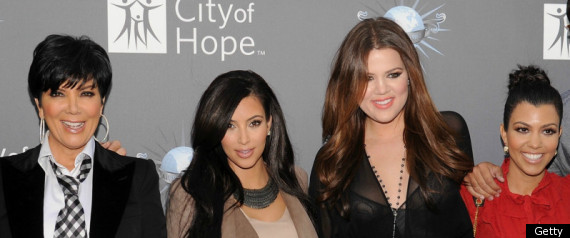 She's already got one, but as the mother of six children, Kris Jenner wants more grandbabies in her life.
The reality star, manager and mother to the Kardashian/Jenner brood tells Us Weekly that she would love more grandchildren:
"[Kourtney Kardashian's son] Mason is the love of our lives, and he is so much fun, but there's only one Mason to go around. It would be nice if we had some more," she said.
Pregnancy or trying to get pregnant is a frequent plot device on all of the Kardashians' reality shows.
Kourtney gave birth to Mason on camera and has frequently debated if she should have another child with troubled boyfriend Scott Disick. In June Kourtney told E! Online, "We're not trying, but we're not not trying." But Kourtney also said she doesn't want Mason to be an only child or have too much of an age difference between him and a sibling.
Meanwhile, Khloe Kardashian and husband Lamar Odon, who were married in 2009, have been open about their desire to have a baby and have talked about their problems conceiving. In February Khloe told Us Weekly, "If it happens, it happens," she told the magazine. "It takes time, I guess... I don't know what the problem is."
And while Kim Kardashian's wedding to basket ball player Kris Humphries is still a few weeks away she's talked about having babies before. In June, Kim told Us Weekly that she's eager to become a mom -- even speculating that she could get pregnant by the end of the year.
Looks like Kris Jenner might be getting her wish.