Just another fun filled night on Rihanna's vacation in Barbados. The sexy singer was spotted partying with friends on Saturday night, and seen jumping off a yacht -- going for a late night swim.
Rhianna has worn some tiny bikinis on her vacation, but this time she covered up a little and paid tribute to Bob Marley by wearing a swimsuit emblazoned with his face.
When she's not partying, the singer is making sure she's still having fun on stage. On Saturday she pulled an older man on stage to grind with her.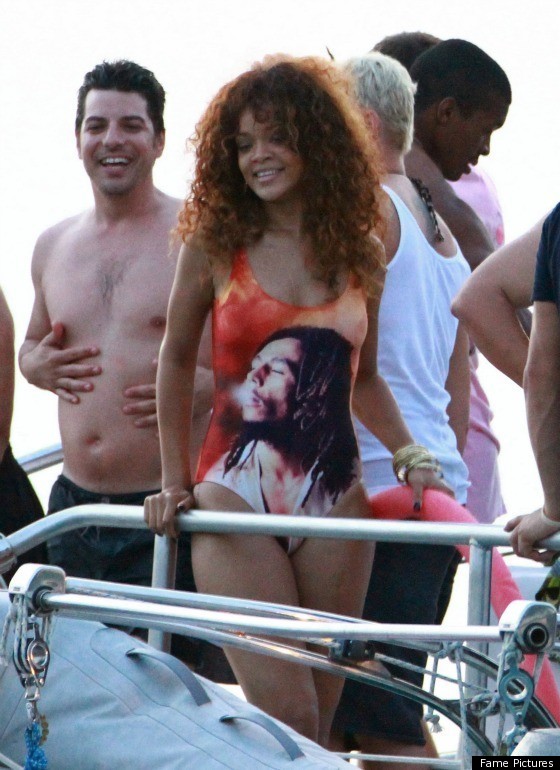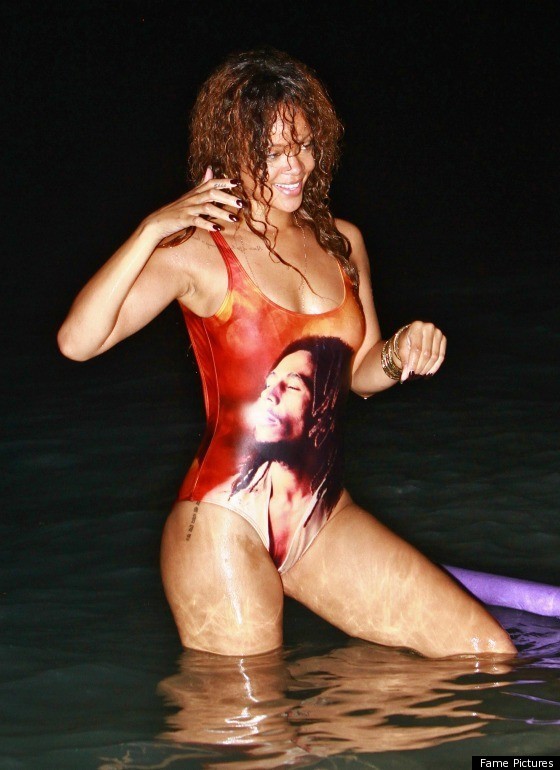 Check out more photos of celebs on the beach below!
Stars On The Beach: Celebrities Hit Bikini Beach