We've just received access to Twitter's image sharing service, which was announced in June and has been gradually rolled out to the site's users.
The image uploader, which appears to the bottom left of the tweet box on Twitter.com, seems to be available only to some Twitter users, so far. For those who haven't yet been able to try out the tool, here's a look at how it works.
Twitter first announced the photo sharing service in June, much to the dismay of current services like Twitpic and Yfrog, which offer competing image-sharing tools. Like Twitpic, Yfrog, and others, Twitter's image uploader will allow users to add images to tweets as links.
Expect to see more photo tools from Twitter soon: the microblogging service wrote in an entry in its help center, "[I[n the coming weeks, we'll add user media galleries, which will let you see the images a user has shared on Twitter."
As CNN initially reported, and Twitter later confirmed, media hosting and sharing service Photobucket is powering the new Twitter feature. Twitter also notes that Exif data from the images, which can contain details on a user's location, as well as other information that could raise privacy concerns among users, is removed when the pictures are uploaded. Twitter wrote that Exif data "is not available to any consumers of your image."
If you want to learn more about how the new service works, click here for step-by-step instructions from Twitter. Check out screenshots below.
Twitter's Intro To the New Image Service: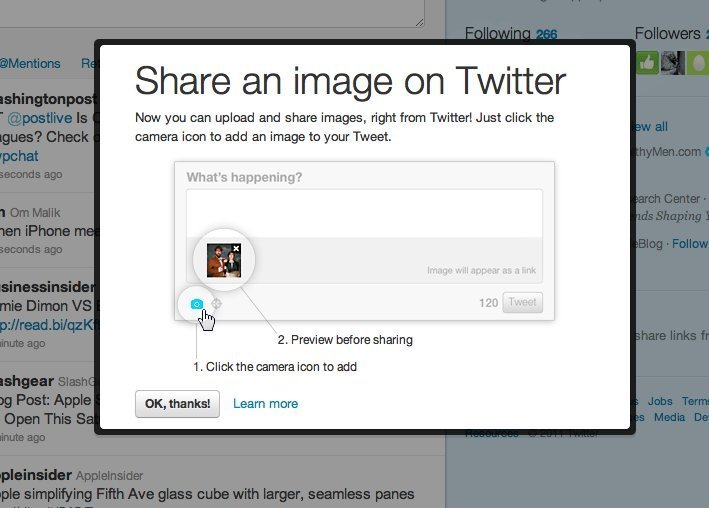 The New Button: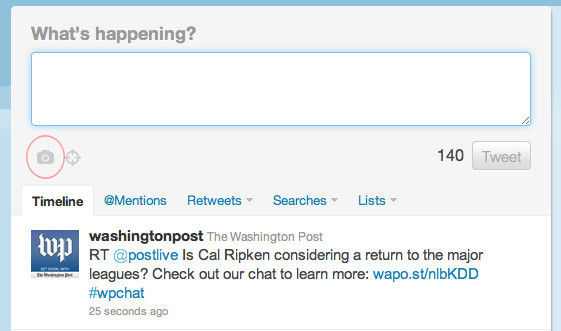 The Thumbnail That Appears When An Image Is Uploaded, Before The Tweet Is Sent: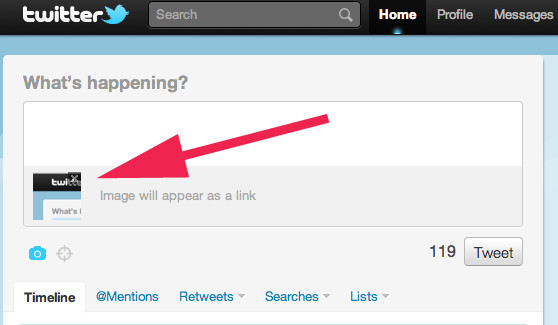 SUBSCRIBE TO & FOLLOW THE MORNING EMAIL
Start your workday the right way with the news that matters most. Learn more