Mitchell Park Conservatory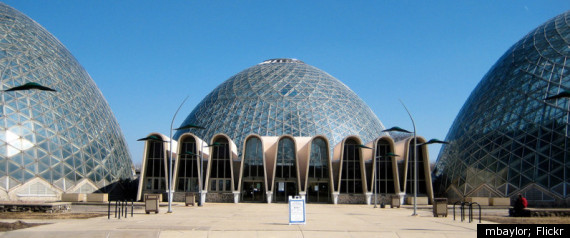 Simply called "The Domes" by locals, the
Mitchell Park Conservatory's
three huge glass domes are home to many rare examples of plant life from around the world. Each 85-foot-high, 140-foot-diameter dome holds a distinct ecosystem, like the Floral Dome, Desert Dome and Tropical Dome. The conservatory is so popular for weddings that permits have to be obtained well in advance.
SUBSCRIBE AND FOLLOW
Get top stories and blog posts emailed to me each day. Newsletters may offer personalized content or advertisements.
Learn more