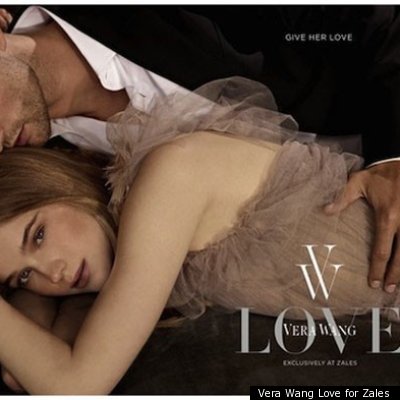 There's no doubt that Vera Wang is an immensely talented designer but she's also equally, if not more lately, a very talented business women. She's pretty much monopolized the U.S. wedding market at this point, putting her name on everything from high and low-priced gowns and accessories, to registry items like bedding (even mattresses) and table wear, to wedding invitations and floral arrangements. She even wrote a book in 2001 called Vera Wang on Weddings.
Today, WWD reported that Vera's adding engagement rings to her growing stock of nuptial-minded materials. Months after the announcement of her debut collection for David's Bridal, the designer's now partnering with Zales on "Vera Wang Love," a collection of engagement rings, wedding bands and solitaire jewelry to be sold at over 500 of the retailer's stores in the U.S.
Now that she's checked engagement rings off her list, what wedding day duds (or products) do you think Vera should stamp her name on next?