When Grace Jones arrived on the scene in 1977, I thought the sky had split open and God had given birth to his illegitimate black child. She was brash and brave, smitten with her own glamour and absolutely unparalleled in her originality. Tall and androgynous, with cultural revolution in her voice when she sang, Grace Jones raised the bar on black beauty, black style, black music and black sexy.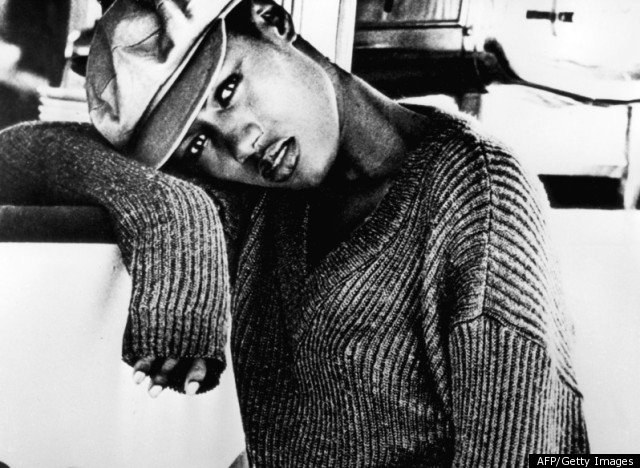 Portrait of American top fashion model, actress and singer Grace Jones, taken in October 1977. (AFP/Getty Images)
This Blogger's Books and Other Items from...