A Noise Within: The Theater Sale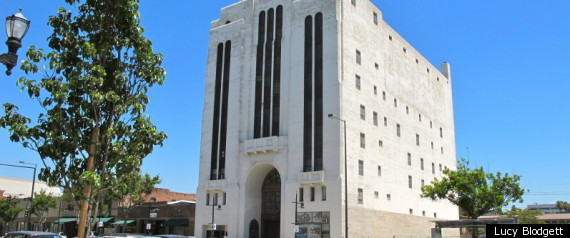 Listen up amateur filmmakers, grad students, vintage fashionistas, and flea-market buffs, because we've got a treat for you!
The classical repertory theatre company A Noise Within (ANW) is hosting an epic "garage sale," taking place August 13 at the current Brand Avenue location. The Huffington Post got an exclusive sneak peak of what's in store.
The garage sale will feature historical props, handmade sets, stage equipment, lighting equipment, wigs, puppets, furniture, and even house curtains that will be sold to the public at massively discounted prices. "We're letting go of some of our best possessions, with three large floors full of treasures," announced production manager Henry Echeverria.
A Noise Within is cleaning house in order to accomodate the company's upcoming move. After 19 years at the Glendale Theater on Brand Avenue, ANW is heading east to a new state-of-the-art venue in Pasadena. The company spearheaded a $13.5 million capital campaign in order to procure the new 33,000-square-foot venue, which will open on October 29, 2011, according to the company's press release.
We've selected some highlights from the sale and images of the historical theater for you to browse though below. For more information on A Noise Within, please reference the company's website, Facebook, and Twitter.
A Noise Within Garage Sale
Saturday, August 13, 2011, 9 am to 2 pm
234 S. Brand Blvd., Glendale
$2 Admission