Chicago Cubs, Wayne Gretzky's Son Trevor Agree To Terms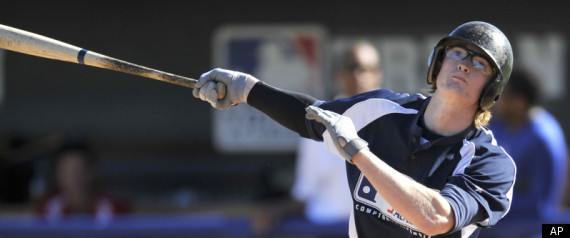 ATLANTA — The Chicago Cubs have agreed to terms with first baseman Trevor Gretzky, the son of hockey great Wayne Gretzky.
Trevor Gretzky was a seventh-round pick from Westlake Village (Calif.) Oaks Christian High School.
The 6-foot-4 Gretzky had signed to play at San Diego State but instead will start his professional career with the Cubs.
Cubs spokesman Peter Chase said Friday the team hasn't decided where Gretzky will begin his minor league career.
Copyright 2013 The Local Paper. All rights reserved. This material may not be published, broadcast, rewritten or redistributed.