Before Weight: 228 pounds
How I Gained It: I ran cross country and track competitively in high school and part of college. After I graduated from college in 1988, I continued to run for a few years, but slowly I stopped altogether. My weight after college was around 130 pounds. In September of 2007, I was taking one of my boys to a swimming class at Club Fit and I hopped on the family room scale. I couldn't believe my eyes. Slowly but progressively, thanks to my inactivity and poor diet, I had reached 228 pounds.
Breaking Point: After that, I chatted with one of my friends and business associates, Paul, who's a nationally ranked triathlete. Paul knew I was a long time runner, and he finally convinced me to start up again. I probably would have ended up with diabetes had my friend not talked me into starting off slow -- walking combined with jogging -- in the beginning.


How I Lost It: I did it all with running. On October 7, 2007, I went out for my first mile and it took me 16 minutes, with a combination of walking and jogging. I also stopped drinking soda. I gradually increased my mileage and slowly but surely I cut my mile time substantially. One year later, I weighed in at 180 pounds and I was up to running over 40 miles per week! The next year, I was down to 167 pounds and still running around 40 miles per week. And the year after that, I was running more than 50 miles per week. This year, I won a local 5K road race (the Lynn Adams Memorial 5K) for my age group (40-49) in 21:00 flat. I was ninth overall out of 150 runners. In less than four years, I went from a 16-minute mile to just under a six-minute mile!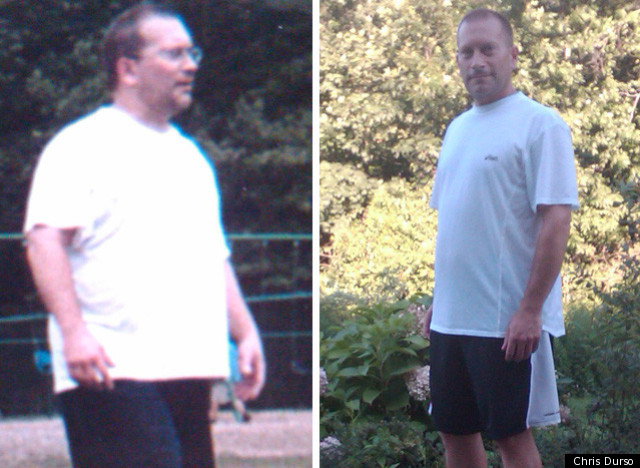 After Weight: 165 pounds
FOLLOW HUFFPOST