Doctors Take Aim At Antibiotic Resistance From Factory Farming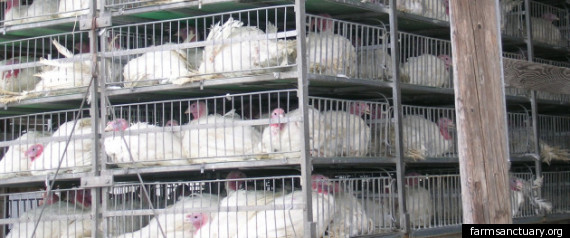 As the U.S. government stalls, other countries are moving ahead. Denmark, the world's leading exporter of pork, began phasing out non-therapeutic use of antibiotics more than 15 years ago.
And empirical evidence suggests that the pigs are at least as healthy as ever, according to Frank M. Aarestrup, the head of the European Union Reference Laboratory for Antimicrobial Resistance and a member of the World Health Organization Collaborating Center for Antimicrobial Resistance in Foodborne Pathogens at the National Food Institute.
"An early 'unscientific' estimate from the Danish agricultural industry identified increased mortality and reduced growth in piglets, while poultry and slaughter pigs were completely unaffected," Aarestrup, who is based at the Technical University of Denmark, wrote in an email. "More recently we have made a more thorough scientific analysis of the effects on the productivity and basically found no or in fact perhaps even a positive effect of the restriction."
AHI, the pharma lobbying group, sides with the initial analysis of Denmark's antibiotic use. "The data doesn't show any indications that they've had any impact on patterns or levels of human resistance," Carnevale said. "It's also clear that animal health has been negatively impacted. The use of antibiotics to treat disease has more than doubled as a result of health problem had in animals."
"There was unfortunately no systematic monitoring in humans before the restrictions. Thus without a baseline it is difficult to give hard facts," Aarestrup conceded. "At least we have documented a major effect on reducing resistance in food animals and food products."
Many U.S. experts on antibiotic resistance are frustrated that it has taken their country so long to take action. The FDA expressed their concern regarding the severity of the problem as early as the 1970s, and Ellen Silbergeld, a professor at Johns Hopkins School of Public Health, suggested that the dangers have been obvious for far longer.
In 1945, upon accepting his piece of the Nobel Prize in Medicine for the discovery and isolation of penicillin, Scottish biologist Alexander Fleming delivered an ominous warning. "The time may come when penicillin can be bought by anyone in the shops. Then there is the danger that the ignorant man may easily underdose himself and, by exposing his microbes to non-lethal quantities of the drug, make them resistant," said Fleming, who had observed antibiotic resistance in his lab.
His warning went largely unheeded. Soon after, the FDA approved use of the drugs in livestock feed, and the effectiveness of penicillin quickly plummeted.
In a May 2011 lawsuit filed against the FDA for failing to curtail antibiotic use in animal feed, the plaintiff, the National Resources Defense Council, an environmental advocacy group, cited research suggesting that nearly half of the meat and poultry products in the U.S. contained drug-resistant strains of Staphylococcus aureus -- of which more than half were resistant to multiple classes of antibiotics.
It is "all about the genes," Silbergeld said. "Bacteria are much smarter than we are. We should be thinking of them as masters of cloud computing, as they can access the entire genetic knowledge within their species."
When a person is treated for an infection by a strain of pathogenic bacteria, Silbergeld said, the bacterial target of treatment has access to the entire bacterial community in the gut and its genetic resources for resisting antibiotics. This sharing, or "horizontal transfer" of genes, is highly efficient. As a result, she said, bacteria that had never been exposed to antibiotics could become resistant to them.
Even the genes that bestow drug resistance to some sexually transmitted gonorrhea infections can be found in E. coli and other bacteria of the intestinal tract, noted Stuart Levy, a Tufts University microbiology professor who focuses on antibiotic resistance. The first "superbug" strain of a sexually transmitted disease was reported in July, after researchers discovered that none of the currently recommended treatments would kill the bacteria.
"Gonorrhea didn't invent its own resistance," Levy said. "It picked it up from other bacteria thanks to the misuse of antibiotics."
Yao, the FDA spokeswoman, said the public health issue is further compounded by "the fact that the development of new antimicrobial drugs is not keeping pace with newly emerging drug-resistant pathogens." Newer sources of antibiotics are harder to find and therefore not always cost-effective for the pharmaceutical industry to pursue.
Drugmakers acknowledge this shortfall. "The clinical need for new antibiotics is reaching crisis level, yet the antibiotic pipeline is running dry and fewer and fewer companies are working to develop drugs in this space," Elias Zerhouni, president of global research and development for the France-based pharmaceutical company Sanofi, said in a statement.
"New approaches will be essential if we are to keep ahead of the resistance problems, and they will require a regulatory and business environment that is both public health and market driven that encourages risk–taking and rewards success," Eric Utt, director of medical and science policy at Pfizer wrote in an email.
This effort may be all the more urgent if the political resistance to continues to stymie reform efforts. Public health experts say they hope the influence of the medical community will help advance regulation.
"It's wonderful that physicians are looking at this," said Silbergeld. "Anything that can get the word out about the nature of this real crisis we're in, including the loss of efficacy of our drugs, is crucial."
"At the end of the day," Ritterman said, "determining our policy by what's healthiest for humans, which is also healthiest for animals and the planet, will move us away from a trajectory of destruction and towards one of restoration and nourishment."
Additional reporting by Robin Wilkey