'The Glee Project' Final Four Q&A: Fans, Mentors and Who They Pick To Win
Each week HuffPost Celebrity will be chatting with eliminated contestants from Oxygen's new show, "The Glee Project," a reality series with a 7-episode arc on the hit show "Glee" on the line. We talked to all four of the remaining contestants about their journeys on the show, what they like about their fellow contestants and what mentors taught them the most.
SAMUEL LARSEN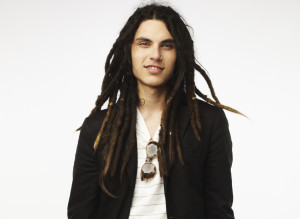 How did you feel when it was revealed to be a Top 4?
It feels amazing, especially because I think I was the one who would have gone home had there not been a top 4.
How did you end up on 'The Glee Project?'
Two years ago when they were casting Sam on Glee, I had gone up for that. I didn't end up getting the role, but they kept me in mind.
What did you think of Sam's story on the show?
I was hurt and bitter and sad about not getting the role, but seeing the character and how he was done, I understand it wasn't that they didn't like me, I just was not that character.
Who was your favorite mentor to work with?
I really liked working with Darren Criss. He's got a really good head on his shoulders, and he really does appreciate all the success.
What Superlatives would you give to your fellow finalists?
Damian is Most Likely To Be A Soap Star, Lindsey is the Smart Girl, and Alex is the Diva.
And for yourself?
In high school I was voted Most Likely To Be Famous, but I felt like it was a joke. Not a lot of people believe in me. I'd say Least Likely to Succeed, and then I can laugh at it.
If you can't choose yourself to win, who would you choose?
If I don't win I'd want Damien to win, simply because of how humble he is. When you're humble about something and that down to earth, I think you appreciate it the most. If he got that kind of fame he wouldn't let it go to his head.
ALEX NEWELL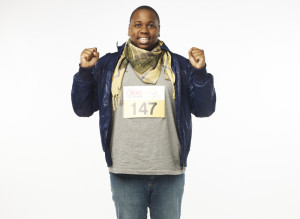 How did you react to the fact it was a Top 4 instead of a Top 3?
I was really surprised, I was shocked about it all. But at the same time it was expected. Ryan Murphy always has some strange trick up his sleeve.
You had a very emotional journey on the show, has it been hard to watch it on TV?
Not really, sometimes talking a bout my father, I can't watch that again. Coming out, I can't watch that either, but at the same time it's a relief because I know that I went through it already.
Which mentor did you learn the most from?
I feel like I learned the most fro Idina. She said to take life experiences I've gone through and bring them out to the situation I had to portray. During Vulnerability I brought myself to the place of longing for my father, and I was safe that week.
I had Samuel give superlatives for the rest of the cast --
Tell me mine
Diva
Those bitches, I love it.
You embrace that.
Yeah!
What would you say about your fellow Top 4?
Damian, freaking heart throb. I don't know why the girls like him but they do. Lindsey, she's like most likely to be a mom. Samuel is most likely to go his own way.
In previews for the finale we see you do your performance in drag. What prompted that decision?
It was like, go big or go home. If that was the last time I was going to fight for my life in the competition I might as well do it with a bang.
What has the reaction been like from fans to you?
I have one crazy fan, he scared me. He's borderline stalker, he's added all my friends on Facebook! But overall they're sweet. I have a lot of different kinds of people, and when someone tries to bash me or hate me they always step up to the plate and have my back. The other people, the haters, they're my biggest fans because they keep me in the media.
If you have to pick someone else to win, who would you pick?
They all deserve to win, i don't know who I'd pick. Other than myself, because you know I'd pick myself in a heartbeat. If I had to, like last person on earth? I still don't know!
LINDSAY PEARCE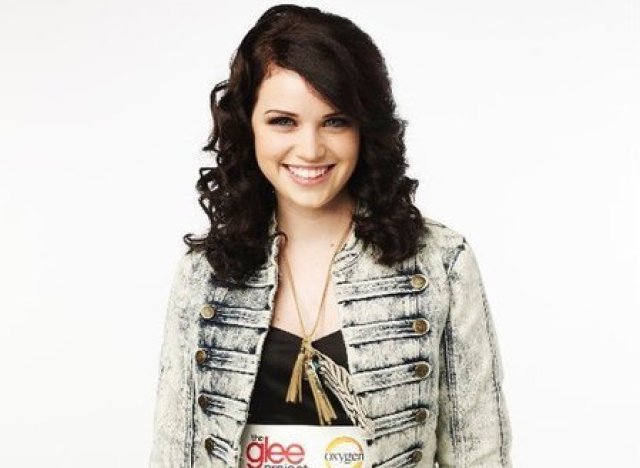 How did it feel to have a Top 4 instead of a Top 3?
It felt awesome, I definitely wasn't expecting it. We were all preparing ourselves to go home or preparing to say bye to someone. To walk up and see we were all safe it was such a relief. It was such a lovely moment for the four of us.

How did you end up on 'The Glee Project?'
I'd done a talent competition in my hometown that Robert (Ulrich) had been a judge at. He has a lot of friends in Modesto that I've worked with, and one of them passed the information along to me. I went into (Robert's) office to audition and I had laryngitis, so I never thought anything was going to come of it. I had just closed a show the day before, and I drove all the way down. It was nerve-wracking because I auditioned in the same room everyone on Glee auditions in. That blue room, where you see all the audition tapes. I was shaking and nervous.
Which mentors did you connect with?
I really loved Dot, there was a lot they didn't show on the show of her. She was there for entire Mad World video shoot. At one point I couldn't hold tears back, she took my face in her hands and told me "I'm so proud of you." She calls everyone Pumpkin, she's just really sweet. Kevin McHale was also a sweet guy, and Darren (Criss) was very nice too.
On the show you were portrayed as a somewhat of a diva or stuck-up, and annoying your cast-mates. How did you react watching the show?
It was interesting to see how they took things out of context or presented things in a specific way. I remember calling her crying, "why are they doing this to me," and she was like "they have to make someone be that person, they have to have that arc." I got over it, and there was always much more love than there was hate. I knew it wasn't a personal thing, and it's a show and we're all under a lot of stress, so things can be said that aren't meant to be taken that way. It's a journey we were all on.
What has the fan reaction been like?
They're incredible. I could talk for hours about them. People come out of the woodwork to say they relate to us is so special for all of us. That's how I wanted to feel when I was growing up, and I'm glad they can reach out to us. The fans really welcomed us into the 'Glee' family and we're not even on 'Glee!'
Any big developments since the show wrapped?
Hannah and I decided to be roommates. I finally moved out of my house, which was a fun personal goal of mine to move out before I turned 21. Never a dull moment with Hannah, she's awesome. She's just as goofy and as fun as she is on the show. It's really good fun trying to be a young adult and fend for myself.
If you had to pick someone other than yourself to win, who would you pick?
Well, he's sitting right behind me, so I have to say Damian. I was actually going to say Damian or Alex, I felt like they were in the bottom so many times and they really fought the good fight to be in the top 4. They were the underdogs from day one. Obviously Ryan and Ian saw something very special in them.
DAMIAN MCGINTY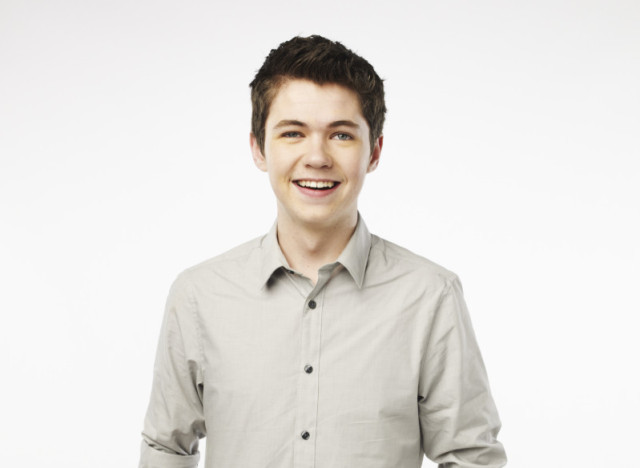 How did you feel learning it was a Top 4 finale?
It was absolutely incredible. After the start I had in the competition, I really struggled and struggled to fit in. I fought and I battled and my performance in the bottom 3 against Cameron and Emily everyone expected me to go home and I turned it around. It's been an absolute honor.
How did you handle the rest of the season after Cameron effectively saved you from elimination by leaving?
It was definitely very weird. There's many different sides to it. I'd lost by best friend, I'd lost my rock. And going through my head was that Ryan Murphy didn't want me that much, if he was going to send me home. I had to raise myself and tell myself, "you're being given a second chance for a reason." I had to take it with both arms and try my best to use it. My journey has been incredible.
You make a cameo in the Glee Live 3D movie. What did you think of yourself on the big screen?
I went to see the show in Dublin, when they came to Ireland, it's just kind of crazy. The people behind the movie and Ryan put me in there. We were actually in the premiere last week, and it was "Silly Love Songs" and I started singing, and then the guys screamed "you're on the screen" and I turned and just caught the last glimpse of me being there. I didn't really see it, it was a shock.
How did you end up on 'The Glee Project?'
I began seeing on MySpace that they were looking for people. My laptop just records video easily, that's why I did it. It's the only reason I did it. Nothing ever comes off a video online, but a few months later Robert rang and wanted to see me.
Which mentors did you connect with the most?
I definitely feel like myself and Darren Criss really connected. He's a good guy, he's so down to earth. They were all so genuine, and they have so much experience. As contestants it was such an honor to learn from them.
What's life been like since the show wrapped?
I've just been so busy this year. The finale finished midway through April and I got home and had work to do with Celtic Thunder. Then when this started we've had a lot of press work for this, so I've been flying back and forth from the US and Ireland so many times. This year I don't sleep. I haven't slept in a month, isn't that crazy?
If you had to choose another contestant to win, who would you choose?
I have to say I would choose -- they're all worthy, and they all work incredibly hard. I have to say I relate to Alex the most. We've both been through the bottom 3 so many times. He's much like me as in he's the underdog. That said, Samuel has been on top the whole way and really deserves it, Lindsey has one of the best voices I've ever heard and really deserves it. I think we're all worthy of winning.
'The Glee Project' finale airs Sunday, 9 EST on Oxygen.