TV Ratings: Are We Looking At Them All Wrong?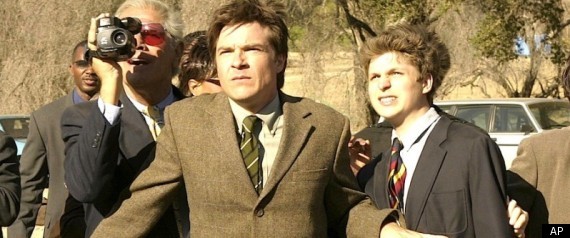 When it aired on television from 2003 to 2006, "Arrested Development" was a ratings disaster. The beloved Fox comedy's second season averaged out at around 6 million viewers per episode, and it quickly declined from there. Fox, in turn, lowered the episode counts and pit the struggling show against ABC's behemoth, "Monday Night Football," all but killing its chances of success. The series finale barely nabbed 3 million viewers.
But the show maintained a rabid, consistent fanbase who ate up every episode and gobbled up the DVDs, turning the show's stars -- Jason Bateman, Will Arnett and Michael Cera -- into mainstream success stories. These days, creator Mitch Hurwitz and his cast are bombarded in countless interviews with questions about a feature film version of the show, which is reportedly in the works. Five years after it was cancelled, "Arrested Development" remains relevant, and the brand still holds weight.
Perhaps if Fox had figured out how to properly account for its fanbase -- most of which was made up of younger viewers more apt to download or watch the show online or on DVD -- the show would have been met with a different fate. By thinking outside the box, might a show with fans as engaged and enamored with the content as "Arrested Development" have more of a fighting chance?
Steve Levitan, the executive producer of "Modern Family," would certainly argue that point. While attending a panel in Montreal, Levitan told the Hollywood Reporter that the way we measure television audiences has not properly adapted to the times of DVR, online viewership and mobile consumption. It has not begun to truly reflect to how we really interact and engage with our favorite programs.
"If you have a show that caters to a technologically sophisticated audience, or a young audience who watches TV in that newer way, it may hurt you," he said, "compared to a show that caters to an older audience, or an audience that is at a lower class socially-economically, where they tend to watch TV live, as it happens."
In other words: the way studios track TV shows has not kept pace with the way people are watching them. Just because our TVs are turned on doesn't mean we are engaged with them -- or are invested in the content. Yet today, a viewer who stumbles across an episode of "CSI:NY" while he's cooking dinner is given more weight than a viewer who plows through two straight seasons of "Breaking Bad" on DVD.
As the climate of television changes with every passing year, the number of ways a viewer can engage with a show increases, and the networks and their advertisers are struggling to catch up. With new research and a fresh outlook, everyone agrees that we need to change the way we look at television ratings. But can all parties band together for this common cause?
IS NIELSEN ADAPTING TO AN ONLINE WORLD?
The Nielsen Company has maintained a consistent monopoly on ratings measurement since 1950. And in the past 10 years, they've certainly upped their game. Today, Nielsen tracks the consumption stats for DVR, online streaming, mobile devices. Further, it extensively monitors online discussions and social trends, among other new developments in the changing television landscape.
But with each development comes new questions about how best to monetize and measure the effect a show has on the viewer -- questions that keep Matt O'Grady, the EVP of Media Audience Measurement for Nielsen, "up all night." 
"The online world has not been easy for advertisers, because there's really no way to figure out if it's working," O'Grady told The Huffington Post in Nielsen offices in Manhattan. "We can prove a certain audience in a certain demographic saw a program on TV. It's easy. But online it's much harder. The steps between publisher and advertiser are many; there's the agency, ad server, data exchange, auction sites, all these steps. You're buying clicks, but you don't really know whether you've got the audience you've paid for."
Just as "Modern Family's" Levitan wants to figure out how to best monetize his show, Nielsen wants to provide for the advertisers the information they need, while also best representing the viewer's changing habits.
At the same time, Nielsen's most popular and frequently publicized rating each week is still its classic TV sampling rating, which uses its smattering of "Nielsen families" to determine who's watching what and how old they are. This process has been around since Nielsen's inception, and it's still the predominant ratings currency in the business.
When a family agrees to be a Nielsen family, they make a two-year commitment to the program. The home is then provided with a custom cablebox, and each family member is given a unique profile. Any time a member of the family watches a TV show, they first have to click on their profile, so Nielsen can track what they're watching.
But today's viewer doesn't even necessarily own a television. Many people all over the country, many of whom would consider themselves avid TV fans, watch most of their content online. A lot of young people don't even have a cable box to track, nor would they be willing to dedicate two years of their lives to being part of a "Nielsen family." (They'd probably be too distracted to write back to Nielsen in the first place, truth be told.)
So how do we track what these viewers -- these "technologically savvy" viewers, as Levitan refers to them -- are watching and engaging with?
"Advertisers realize things are all changing," Nielsen's O'Grady said. "But how do they leverage it all, bring accountability to it?"
Philip Napoli, a leading media scholar and director of the Donald McGannon Communication Research Center at Fordham University, said that Nielsen is making their metrics more sophisticated every year.
"They're looking at how much online discussing is taking place about a show, how much Facebook posting, [which] videos are being shared and linked to. We're in this early, larval stage of what might be a new currency developing."