Anne Hathaway has covered her share of magazines, but she's never looked like this.
The September cover of Interview has hit the web (although not officially) and it features the typically smiley actress in a seriously dark turn.
Between the black lips and the lace veil, the "Dark Knight Rises" star seems to be channeling a high-fashion vampire... and we kind of love it.
Beyond seeing what other beautifully gloomy things Anne can do, we're super excited to peer inside the rest of the issue, which will feature Karl Lagerfeld interviewing Carine Roitfeld, Lauren Hutton interviewing Michael Kors, Sarah Burton interviewing Guido and Tom Ford interviewing Marisa Berenson.
In other words, this may be the chicest September issue ever.
Below, check out Anne like you've never seen her before.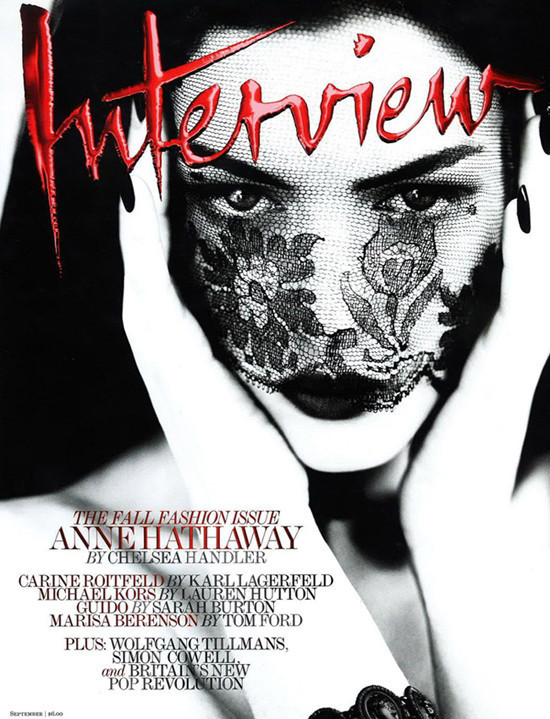 Anne on last night's "Chelsea Lately"