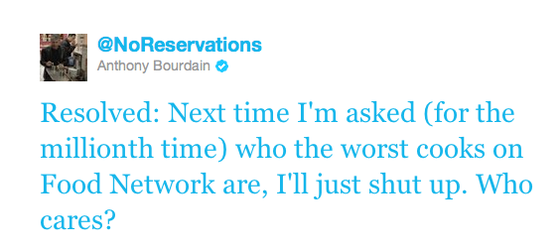 In fact, he encourages re-framing the conversation to who the best cooks are on the Food Network.

And, according to Bourdain, Bobby Flay does not suck.

He even modifies his Paula Deen comments.

We're happy to see Bourdain play nice, but would strongly encourage a fried butter make-up session.
SUBSCRIBE AND FOLLOW
Get top stories and blog posts emailed to me each day. Newsletters may offer personalized content or advertisements.
Learn more