Family Vacations In Vermont: A Huffington Post Travel Guide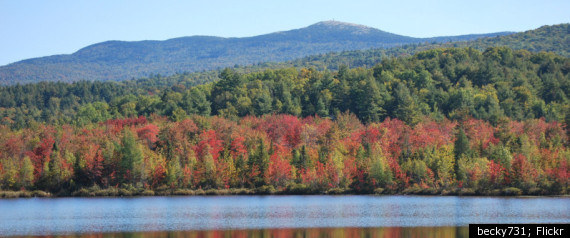 Family vacations in Vermont can be rewarding experiences or absolute disasters — it all depends on pre-trip homework. To make planning easier, we've done all the preparation. As part of a Huffington Post Travel series on traveling with children, here are answers to some frequently asked questions about Vermont family vacations.
Branbury State Park
Branbury State Park
, located on Lake Dunmore and part of the Green Mountain National Forest, is 69 acres of outdoor fun. Swimming is just one of the many activities visitors can participate in while at the state park. With over 1,000 feet of sandy beach, the lake provides plenty of space to enjoy fun in the sun, and other activities include camping, hiking, fishing and exploring the lake. Both tent and RV sites are available for overnight visitors.
Address: 3570 Lake Dunmore Rd., Rt. 53 Salisbury, VT 05733
Phone: 802-247-5925
Hours: 10 a.m. to sunset, daily
Price: Adults , $3; children ages 12 and under, $2; infants ages 3 and under, free
Green Mountain Children's Museum
Green Mountain Children's Museum
provides a colorful and stimulating environment that emphasizes hands-on learning. Kids can interact with many of the exhibits and pretend to be a pilot, an alligator wrestler or even the next Picasso. The museum focuses primarily on art and science.
Address: 66 North Avenue, Burlington, VT 05401-5219
Phone: 802-862-6342
Hours: Hours vary based on the season and availability of volunteers
Price: Free
Ben & Jerry's Ice Cream Factory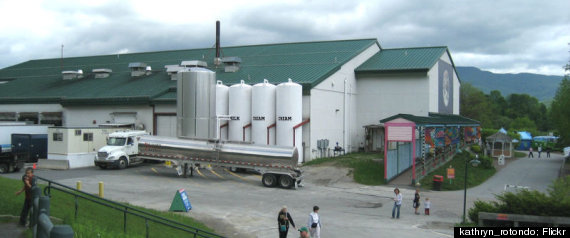 Visit the Ben & Jerry's
Waterbury Factory
and see where the wild flavors, like Chunky Monkey and Mission to Marzipan, are conceived and created. By tasting new concoctions, visitors may even be a part of developing the next big flavor! Through a large glass window, visitors can watch the ice cream in production.
Address: 1281 Waterbury Stowe Road, Waterbury, VT 05676
Phone: 802-882-1240
Hours: October through June from 10 a.m. to 6 p.m.; July through August from 9 a.m. to 9 p.m.; August through September from 9 a.m. to 7 p.m.
Price: $23
Montshire Museum Of Science
Montshire Museum of Science
is a one-of-a-kind interactive museum offering many exhibits that explore the physical and natural sciences. Occupying over 100 acres, the museum is as much outdoors as it is indoors. The two-acre Science Park features exhibits along the trails that focus on such topics as animal tracks, droppings and bird migration.
Address: 1 Montshire Rd., Norwich, VT 05055
Phone: 802-649-2200
Hours: Open daily from 10 a.m. to 5 p.m.; closed Thanksgiving Day and Christmas
Price: Adults, $12; children ages 2 to 17, $10; infants under 2, free
Southern Vermont Natural History Museum
The
Southern Vermont Natural History Museum
, located in the southern region of the magnificent Green Mountains, serves as an educational center for the region. Preserved specimens of native birds and other species are on display. Over 600 indigenous birds are exhibited, making it one of the largest bird collections in the Northeast. There are also a few live animals on-site, including owls, hawks, frogs and turtles.
Address: Route 9, Hogback Mountain, Marlboro, VT 05344
Phone: 802-464-0048
Hours: Summer hours: Memorial Day to late October, 10 a.m. to 5 p.m., daily; winter hours: late October to Memorial Day, open weekends only, weather permitting
Price: Adults: $5; seniors: $3; children ages 5 to 12, $2; children under 5, free
Missisquoi National Wildlife Refuge
Missisquoi National Wildlife Refuge
is located on the eastern side of Lake Champlain on the Canadian border. With over 6,700 acres, the park is home to hundreds of species including waterfowl, fish and migratory birds. The refuge encompasses important breeding grounds and feeding areas. A major blue heron rookery exists on Shad Island within the refuge.
Address: 29 Tabor Rd., Swanton, VT 05488
Phone: 802-868-4781
Hours: Visitor center, mid-May through mid-October, Monday through Friday from 8 a.m. to 4:30 p.m.; Saturday from 10 a.m. to 2 p.m.; outdoor facilities are open daily from dawn to dusk year-round
Price: Free
Bromley
Bromley
is Vermont's only mountain with southern exposure, often called Sun Mountain. It offers a wide array of outdoor activities ranging from extreme adventure to laid-back fun. Whether visitors prefer the high-flying thrill of the Sun Mountain Flyer zip-line adventure, or a more grounded activity like miniature golf, Bromley has something for everyone. A rock climbing wall, a water slide and a chairlift ride are just some of the adventures visitors can participate in at this outdoor park.
Address: 3984 Vermont Route 11, Peru, VT 05152
Phone: 802-824-5522
Hours: Weekends and holidays: May 28 through June 12; September 10 through October 10, 10:30 a.m. to 5 p.m.; June 17 through September 5, 10:30 a.m. to 5 p.m. daily; July and August, Friday only 10:30 a.m. to 7:30 p.m.; Saturday, 10:30 a.m. to 5:30 p.m.
Price: Monday through Friday, $34; weekends, $39

What's your family's favorite Vermont destination?
CHECK OUT MORE FAMILY TRAVEL GUIDES.