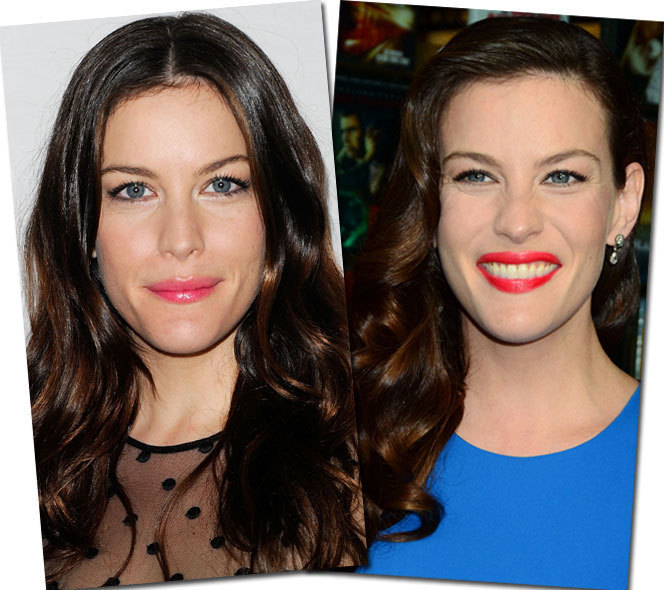 Liv Tyler. Photos: Andrew H. Walker/WireImage for SAKS Fifth Avenue | John P Iblis/jpistudios.com
Uptown: Cocktail Reception Honoring Stella McCartney
Look: The 34-year-old actress and daughter of Aerosmith rocker, Steven Tyler, toasts her designer friend wearing loose waves and bubblegum pink lip gloss.
Downtown: "The Ledge" Screening
Look: Tyler turns heads at the preview of her latest film in side-swept curls, flawless foundation and red-orange lipstick.