"A Look Back" is a new, daily column that highlights a moment from fashion's fabulous past. Today's pick is a photo of Esme and Janice Dickinson working the runway for Perry Ellis on May 23, 1980. Before Dickinson was a judge on America's Next Top Model, started her own agency and was a reality TV star famous for plastic surgery, she was the world's first "supermodel." How else would she have gotten away with skipping down the runway?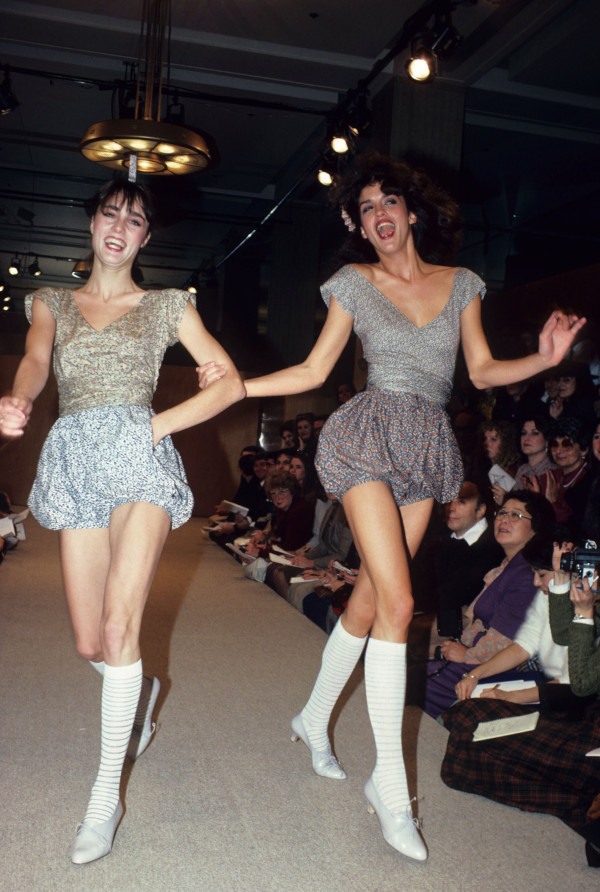 SUBSCRIBE AND FOLLOW
Get top stories and blog posts emailed to me each day. Newsletters may offer personalized content or advertisements.
Learn more