Will the real Rihanna please stand up?
Madame Tussauds in Berlin, Germany recently revealed their latest creation, and Rihanna was their model. Her wax twin looks surprisingly realistic and is wearing one of the singer's most colorful ensembles.
It took a double take to determine that the short, red-haired version of Rihanna wasn't actually the "Rude Boy" singer, but a wax replica, mimicking the promotional photos from her video for "Who's That Chick" with David Guetta from 2010.
PHOTO: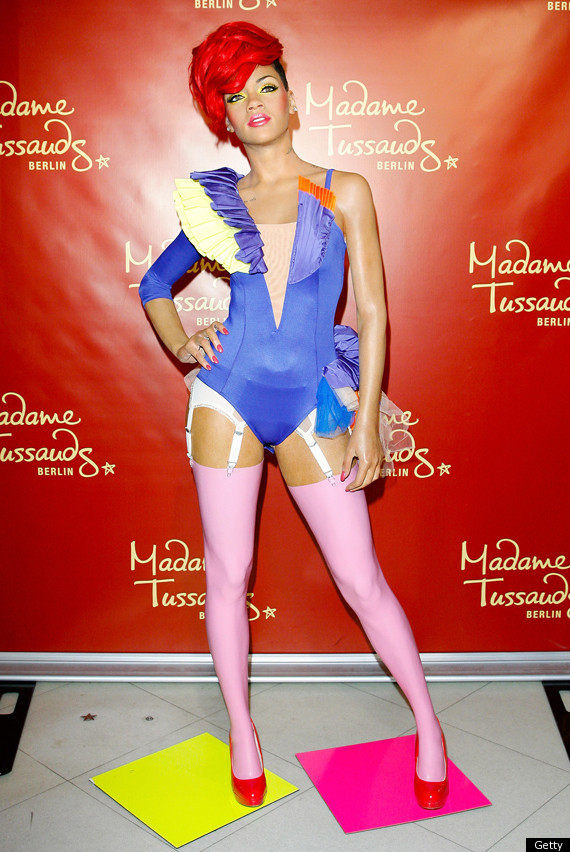 Watch the video here.