Now that we're in the era of the smartphone, people are looking down a lot more than they used to. And we can't blame them. With 24/7 access to Twitter, Angry Birds and email, why would you look up?
Well, because now this sign's telling you to.
But, you know, mostly because we all respect the wishes of the "Metropolitan Etiquette Authority."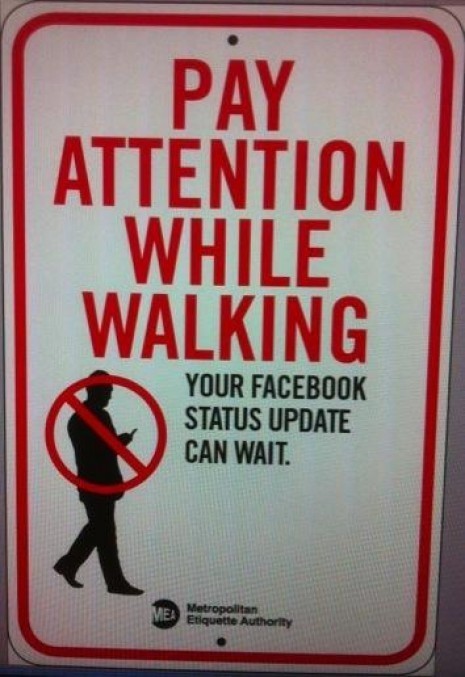 Don't let this happen to you:
SUBSCRIBE AND FOLLOW
Get top stories and blog posts emailed to me each day. Newsletters may offer personalized content or advertisements.
Learn more