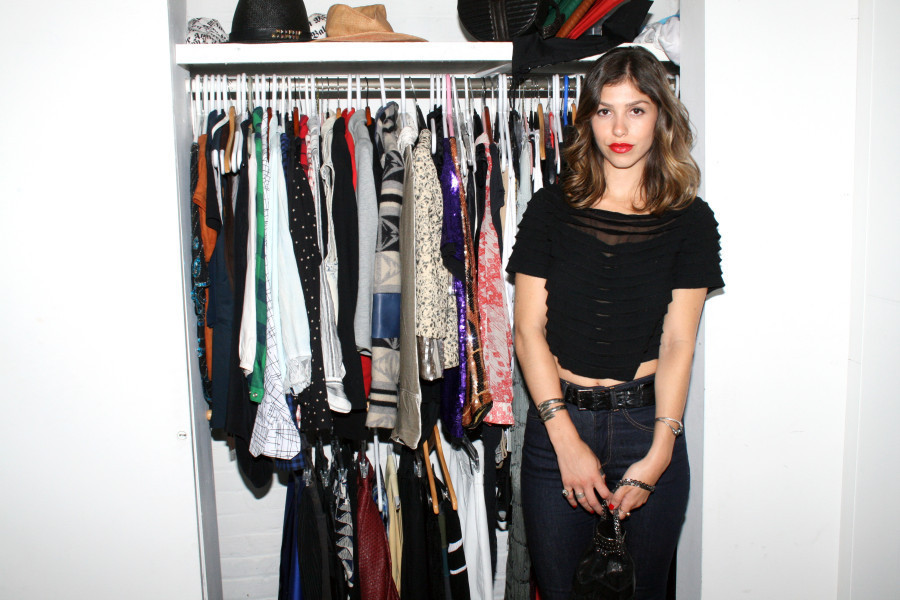 Closet Case is a column in which we invade the wardrobes of our real-life style icons. Here hot new handbag designer Reece Solomon, of Reece Hudson, let us in to her light-filled Nolita apartment to see her envy-inducing closet. Solomon, whose label is a combination of her and her younger brother Hudson's first names, runs her up-and-coming label out of her apartment, so fashion is literally everywhere. In addition to the double wardrobes which line her bedroom walls, rolling racks of vintage clothing - Versace included amongst faux fur - and boxes of her own handbags fill the office/apartment. Recently elected to the CFDA's Fashion Incubator fund for her line of handbags, it is no surprise that Reece's personal style is also spectacular. In addition to revealing her favorite eBay finds, letting us play with her dog and giving us a sneak preview of her upcoming tote bag (so cute, we swear), Reece gave us a lot of eye candy and some insider tips:
How do you organize your closet?
I try to do by garment type and shoe style, but the organization never lasts for long.
What is one thing you wear every day?
My great-grandmother's diamond ring
What is your most recent purchase?
A new pair of Acne Needle Jeans (high waisted, super skinny). My favorite jeans. In fact, I am wearing them right now!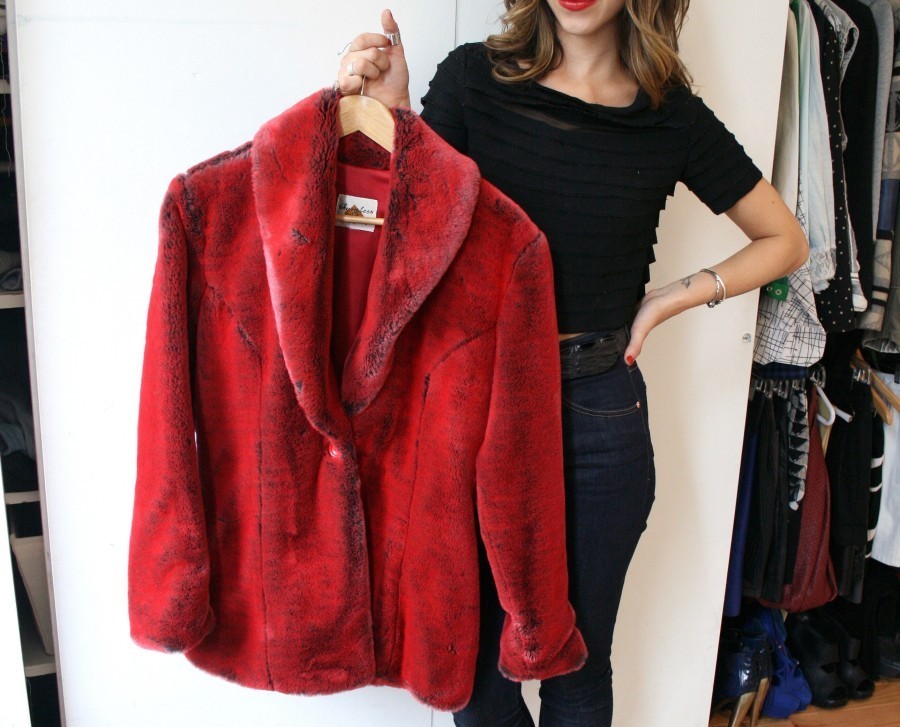 How long does it take to get dressed in the morning?
15 minutes give or take.
Where do you get your hair done?
I always go to Nikki at Sally Hershberger for color and Nicole Blase for my cut.
What do you own that you will never throw away, but never wear again?
A floor length mink coat that belonged to my grandmother- I want to re-purpose it at some point!
Who is your ideal shopping buddy?
My business partner Max. He is brutally honest. Otherwise I prefer to shop alone or on eBay.
What are your favorite vintage stores?
Narnia, Resurrection, Screaming Mimis, No. 6, New York Vintage and Cherry.
Take a peek in our gallery below for more of Reece Soloman's favorite things: